{"order":3,"name":"subheader","attributes":{"backgroundcolor":"000000″,"imageAligment":"left","linkTarget":"_self","pagePath":"/content/corporate/ph/en/insights","title":"Insights","titlecolor":"A8AABA","sling:resourceType":"nielsenglobal/components/content/subpageheader"},"children":null}
{"order":5,"name":"pubdate","attributes":{"sling:resourceType":"nielsenglobal/components/content/publishdate"},"children":null}
Smartphones are indispensable companions for most. It is the gadget that gets picked up as soon as the sun comes up and the last gadget to be put down at the end of the day. However, when it comes to getting your brand messaging across, you have to compete for precious screen-time minutes. For typical Filipino smartphone users, you have about 174 minutes of their day to communicate and engage. How is your brand using these minutes?
WHAT APPEALS TO SMARTPHONE USERS?
Out of the 174 minutes Filipinos spend on their smartphones daily, 62% or 108 minutes of that are spent on applications and entertainment. Social media sites and games which have strong appeal and engagement among smartphone owners are good places to start to reach out to your consumer.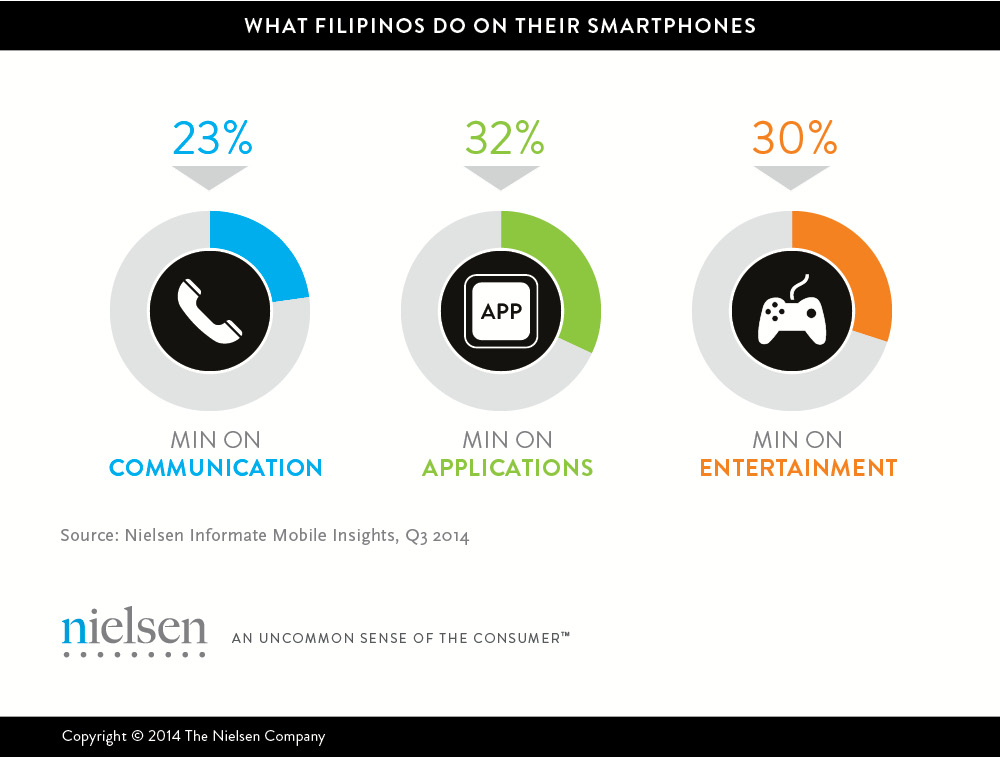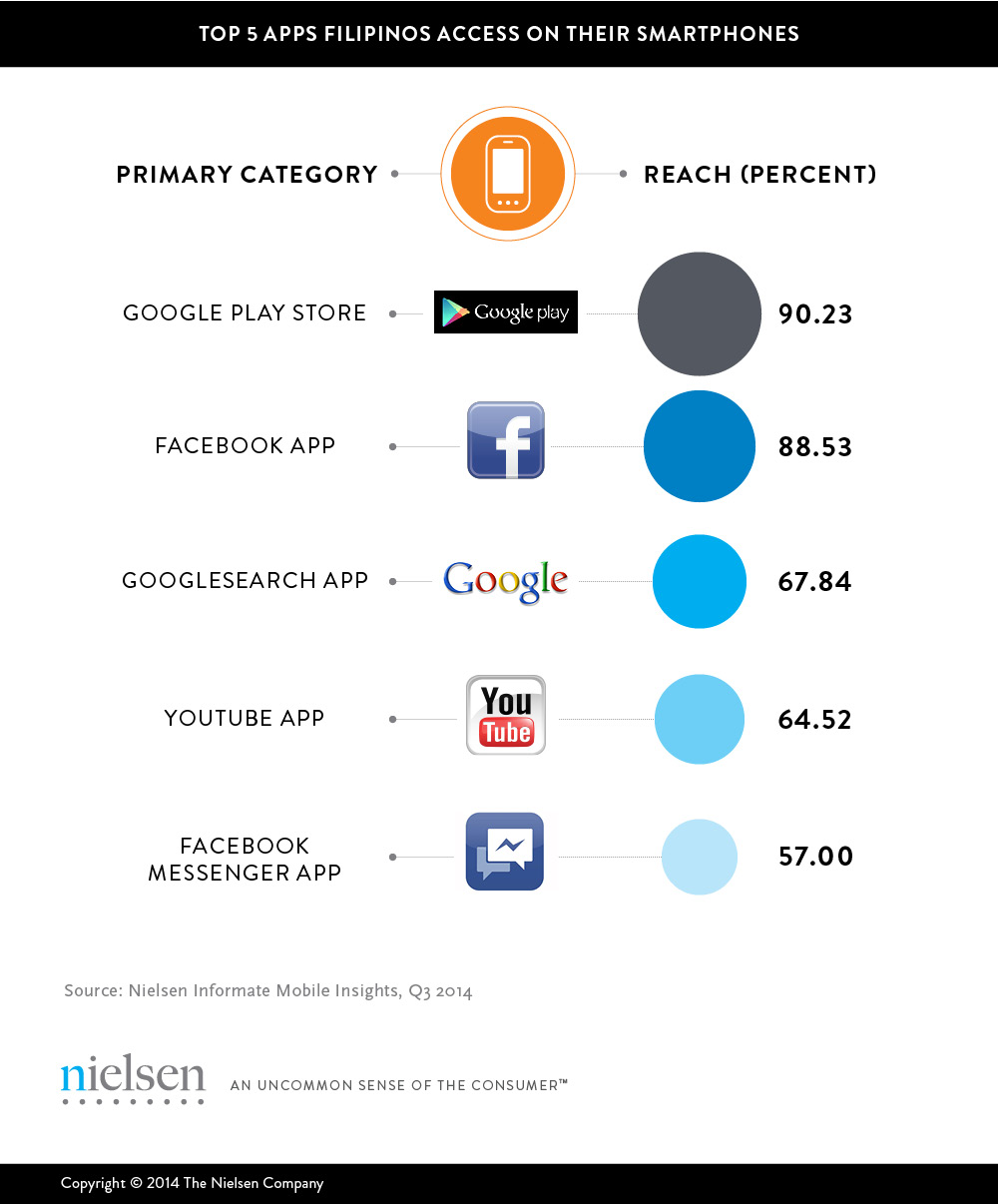 WOMEN LOVE TO TALK, MEN LOVE TO PLAY
Take into consideration that people use their smartphones diversely. They access applications according to their interests so the approach to reach each segment varies as well. Women, for example, devote more time on social networking, chatting and texting, while men tend to spend extra time playing strategy and action games.
MATURE AGE GROUP SPENDS MORE TIME ON GAMES
It makes sense to reach people who are 25-40 years old through in-app advertisements since they have the propensity to exhaust their screen time on games. Generally, SMS ads, when used judiciously, are a great way to reach the Filipino consumer. After all, it is still the most prevalent communication channel for Filipinos.
NIGHT TIME COMPANION
Similar to TV and Radio, mobile has its primetime as well. Activities on the smartphone tend to peak during the evening from 6 p.m. until 11 p.m. and then, tapers down from there. This particular usage behavior holds true across age groups. Make sure to take advantage of this window to optimize your engagement with your target audience.