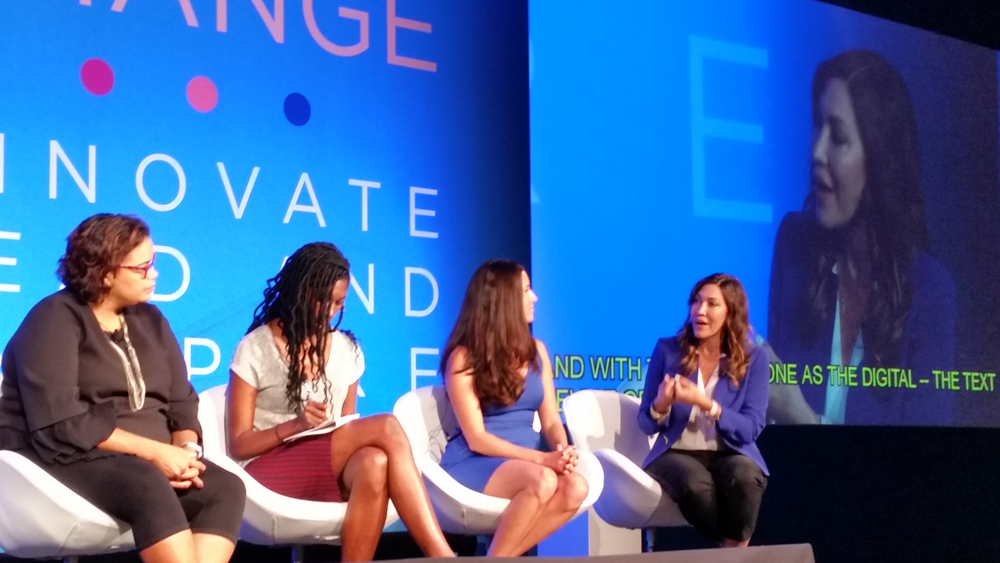 During Hispanic Heritage Month, Nielsen's Government Affairs team, in collaboration with our Diversity & Inclusion team sponsored the Congressional Hispanic Caucus Institute's (CHCI's) annual leadership conference. At the event, we debuted our 2017 Diverse Intelligence Series report, Latina 2.0: Fiscally Savvy, Culturally Influential and Familia Forward, and networked with elected officials, furthering our outreach in the Latino community.
As part of the sponsorship, Stacie de Armas, VP, Strategic Initiatives and Consumer Engagement, was a featured panelist during the opening session "Modern Activism: Organizing for Social Justice through Social Media and Technology." Representatives from Facebook and Jolt Texas, a Latino advocacy organization, joined Stacie on the panel as well. Stacie shared report highlights about Latinas' high ownership of mobile devices and savvy use of social media platforms. Session attendees also received an advance copy of the new report, prior to its formal launch.
"In order to elevate our brand awareness in Hispanic communities across the U.S., we work with a variety of community organizations, and an essential part of this outreach is our relationships in Washington D.C.," said de Armas. "The insights from our Diverse Intelligence Series paint a picture of Latinas as consumer powerhouses. This proves we are important constituents whom our elected officials must consider as they craft policies that will affect the millions of Hispanics who live in the U.S."
Nielsen also hosted a table of distinguished guests at CHCI's 40th Anniversary Annual Awards Gala. Congresswoman Judy Chu (D-Calif.) joined Nielsen's Angela Talton, Chief Diversity Officer; Joseph Fortson, VP, Federal Government Affairs; Cheryl Grace, SVP, U.S. Strategic Community Alliances and Consumer Engagement; and Lorraine Carrasco, Director, External Affairs.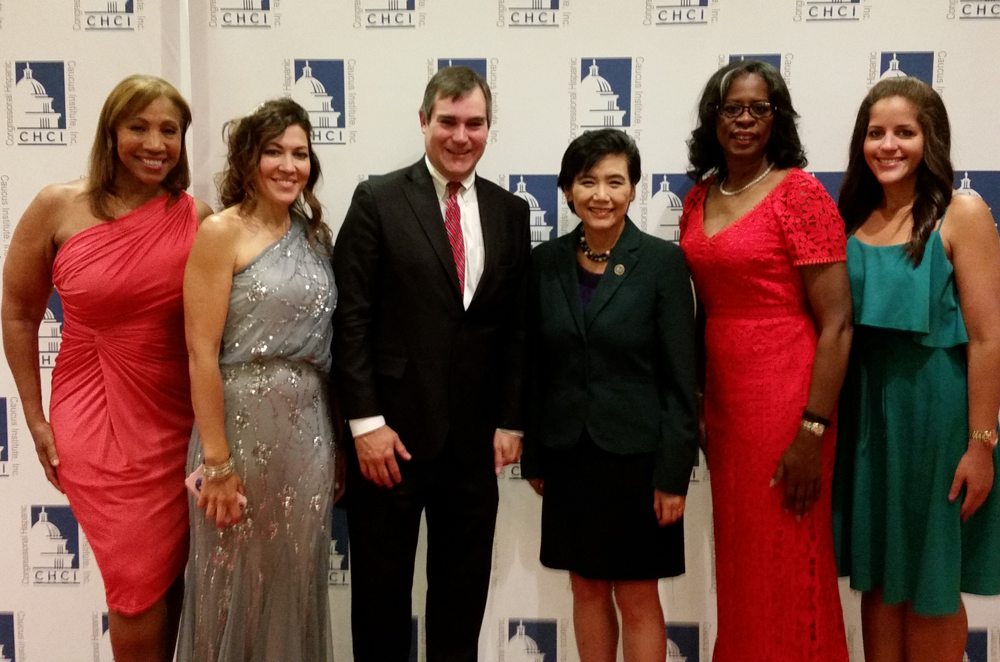 "Our Diversity & Inclusion team has proven to be a valuable asset along with the external outreach we do with officials in all parts of the Federal Government," said Joseph Fortson, VP, Federal Government Affairs, Nielsen. "When we come to the table and share insights from the Diverse Intelligence Series, policymakers listen. These insights speak to the economic impact multicultural consumers wield today and will continue to have in the future."