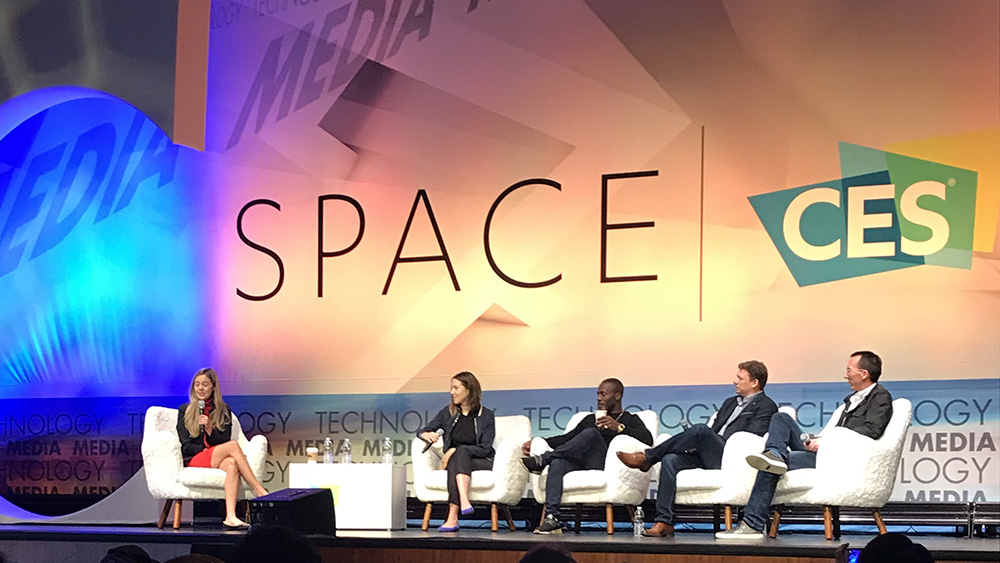 Kicking off 2018, Nielsen joined the Consumer Electronics Show (CES) in Las Vegas as an official sponsor last week. At the world's premier annual gathering place of industry leaders, manufacturers, suppliers and developers of consumer technology, we showcased our research and innovations through mainstage presentations, live demos and lab media tours.
Several of our executives took the stage this year to share what's new and what's next for the future of measurement. Scott L Brown, our SVP Engineering and Strategic Relations, participated in the event's Digital Hollywood Track to explore the value proposition of video. In addition, Kelly Abcarian, our SVP of Product Leadership, joined a panel of multiplatform executives to discuss best business models and audience engagement strategies for various TV services, spanning pay TV, ad-supported over-the-top (OTT) and subscription-based models.
"We are really focused on not only helping our clients capture the consumer regardless what time of day, week or month they consume, but pulling that together into a complete single number to understand their total audience," said Kelly.
Dave Bakula, SVP, Global Product Leadership & Industry Insights, Nielsen Music, also took the stage with prominent music and streaming executives to explore how streaming media has saved the industry. "Binge listening is what's really driving music consumption and discovery, and the only thing that you are limited by is the number of listening hours in the day—which we see increasing dramatically," said Dave.
Offstage, we held an interactive tour of the Nielsen Media Lab within CBS's Television City research facility, where CBS tests all of its television pilots and where our researchers evaluate engagement of smartphone apps, OTT environments, music streaming services, virtual reality experiences, and more. We showcased the technology used in our favorite projects from this past year along with key insights.
At the Gracenote Lounge, clients were able to view interactive product demos, including booths for music, auto, sports and more. After hours, the space was transformed with music and drinks for the Gracenote happy hour.
Finally, we were excited to be honored at the Advancing Diversity Honors, which recognize companies, organizations and individuals in the media, advertising, marketing and entertainment communities who have activated successful and impactful initiatives to advance diversity. Angela L. Talton, Chief Diversity Officer, accepted the recognition at the event hosted by AdvancingDiversity.org, WomenAdvancing and MediaVillage. Learn more about the recognition.
Photo credit: Jay Blakesberg.