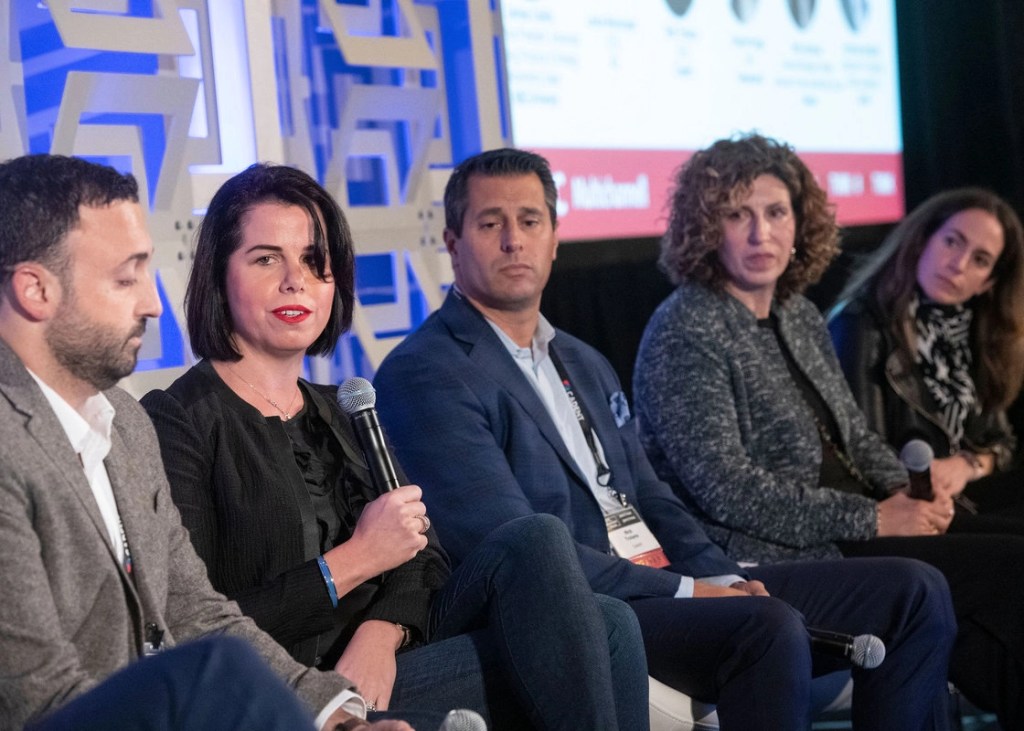 Nielsen recently made a splash at NYC Television Week, the premier conference highlighting progress, challenges and innovations in the U.S. TV industry. Today's audiences have more video content to consume than ever before, and while they're finding time to watch a lot of it, there are signs that people are finding the seemingly endless options somewhat overwhelming.
Throughout the week, our leaders shared how players across the industry can personalize advertising and programming to earn audiences' trust and attention. Reliable and representative data will be key to unlocking the unique needs of all viewers, and we're evolving our measurement to serve as the truth set that the television industry can rely on.
Media options and overall time spent by consumers on devices have both continued to grow, posing great opportunity across media. "Every player in this space—from publishers to broadcasters to device manufacturers—needs to enrich, understand and respect the consumer experience," Karthik Rao, Chief Product & Technology Officer, Nielsen Global Media, remarked as he spoke to a crowd of industry leaders about how to best monetize the time consumers' spend on different forms of media.
Keeping consumers' needs top of mind will be essential to fostering trust and earning audience's time—and this is true even when it comes to advertising. Over the past few years, advanced advertising has become one of the largest areas of growth for the television industry thanks to the personalization it offers by sending messaging to only the audience advertisers want to reach. Not surprisingly, it was at the forefront of many of the week's conversations.
With the allure of more targeted spending, more clients have shown interest and budgets have doubled and even tripled for some platforms. While progress is being made, this form of targeting is still in the early stages. To accelerate the process, collaboration will be key—and will depend on players in the space to building trust not only with audiences but among clients and industry partners. During the "Progress Report" panel featured in the Advanced Advertising track, Kelly Abcarian, General Manager of Advanced Video Advertising, Nielsen Global Media, commented that "true collaboration in a way that eliminates friction and drives efficiency will drive the industry forward."
Building more personalized content offerings like those created by advanced advertising will be increasingly important—which the streaming industry is already showcasing. More media choices have increased media consumption, but when it comes to streaming services, consumers are increasingly interested in aggregating paid subscriptions into a single face. As streaming services continue to fragment, consumers are becoming disenchanted and are finding it difficult to manage their video subscriptions. Nielsen's Peter Katsingris, SVP, Audience Insights, Nielsen Global Media, advised attendees at the event to "use niche content to cater to the many consumers out there—if you use data to understand your audience, you can't go wrong."
An industry that continues to fragment demands measurement it can trust. As the industry grows and changes, we've continued to evolve Nielsen's methodology to deliver One Media Truth. To drive television's future with more personalized messages and programs, the television industry needs data that's a true representation of all consumers.
"We believe that the blending of both complete and connected, representative measurement from a panel—that's audited and accredited and fully representative and measures direct person's measurement—with the benefits and the scale of big data is fundamentally one of the best approaches to measuring viewing video in this fragmented world," Paul Lefort, SVP, Client Service, Nielsen Global Media, explained.
Relying simply on big data is no longer enough in today's multicultural population—by 2044, U.S. Census estimates project that more than 50% of the U.S. population will be black, Hispanic and Asian-American. "If we don't take great care in ensuring that the measurement is inclusive, you will be leaving audiences out," Kelly emphasized.
"The role of diversity and inclusion in our panels is so important. It's not just a product or data issue, but a much broader issue that will impact and improve our entire company," noted Karthik.
Pictured above: Kelly Abcarian speaks on the "Progress Report" panel.