Overview
Power content distribution and discovery with optimized metadata
Reaching viewers is a growing challenge in today's complex entertainment ecosystem. Distribution and discovery of content across numerous platforms requires rich, organized datasets, consistent content IDs and seamless integrations. And content sources need increasing levels of insight into and control over metadata to elevate their profile within crowded catalogs.

Gracenote ID Distribution System is a platform built to help content sources manage and optimize their metadata and its distribution to video services around the globe, making it easier to connect viewers with content.

With Gracenote ID Distribution System, sources can submit their first-party content metadata and imagery to Gracenote to obtain Gracenote IDs and streamline distribution across the entertainment platforms that rely on Gracenote's video datasets to power discovery experiences.
Features
Manage and optimize content distribution
Content registration
Register content metadata with Gracenote to obtain Gracenote IDs and prepare metadata for distribution. View and manage previously registered content.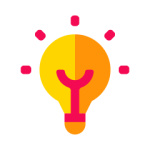 Content publishing
Ensure registered content is included in Gracenote's normalized and enhanced certified video database. Make first-party content metadata available directly to designated distribution partners.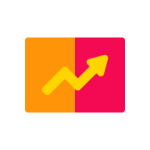 Seamless distribution
Easily and efficiently distribute metadata – including first-party metadata – across leading TV and video services powered by Gracenote video data products through a single point of integration.
Use cases
Manage and optimize video content metadata distribution
Content sources
Access a self-service platform that provides greater visibility into and ownership of content metadata being distributed to entertainment platforms around the world that rely on Gracenote video data sets.
• Proactively register content and achieve tighter integration with Gracenote enhanced metadata and IDs.
• Reduce integration complexities and streamline the distribution of content metadata, including first-party data, across multiple distribution partners.
• Enhance audience discovery and engagement with content across viewing platforms.
Coverage
Unparalleled coverage for all of your content metadata needs
Gracenote ID Distribution System is available with support for North America, Latin America and Europe.
Let's discuss your business needs