Overview
Enable your viewers to discover their new favorite content
There's no shortage of content for viewers to watch. But when it comes to discovery, viewers shouldn't have to get bogged down in endless carousel scrolling. Entertainment providers must deliver a seamless discovery service to viewers, so they can stay engaged and connect to their next favorite program.
Gracenote is revolutionizing how video content is organized and discovered.
Gracenote Video Descriptors, part of Gracenote's Advanced Discovery suite of offerings, provides hierarchical, rich descriptors with a structured global taxonomy applied across content. The taxonomy provides descriptors across mood, theme, scenario, character and topic, enabling you to connect audiences with fresh and relevant content aligning with their preferences – increasing viewer satisfaction, engagement and retention on your service.
Go beyond genre – Gracenote Video Descriptors provide a multidimensional content classification system. Structured hierarchically and curated by Gracenote's world-class editorial team, Gracenote Video Descriptors facilitate deeper correlations between content, enabling nuanced discovery surfacing unexpected content, solutions to zero-search results and many more.
Features
Granular descriptors enabling powerful, nuanced connections
Enriched metadata
Authentic, granular keywords curated by Gracenote classify content by mood, theme, scenario and more.
Powerful correlations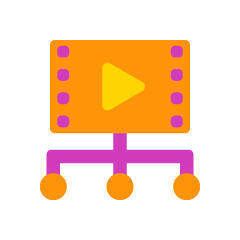 Relate programs through a spectrum of attributes, including specific scenarios and themes.
Next-gen discovery
Expose viewers to new content with nuanced, personalized recommendations that match their tastes.
Use cases
Build a web of recommendations for viewers to explore
TV and video platforms
Fuel nuanced, personalized discovery experiences and recommendations that aligns with each viewer's preferences.
• Surface relevant new and niche as well as popular content to viewers based on their taste profile or watch history.
• Leverage a single taxonomy to create unique carousel categories with programming across services to drive engagement.
• Surface similar programs for a viewer when the title they search for is unavailable.

Coverage
Unparalleled coverage for your content solutions needs
Gracenote provides global and local content solutions in key regions across the Americas, Asia-Pacific, Europe, the Middle East and Africa.
Gracenote Video Descriptors product is available in US, Canada, UK, Germany, Ireland, the Nordics (Sweden, Norway, Finland, Denmark), Australia, Japan and Brazil.
Let's discuss your business needs