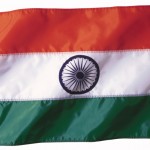 The global recession seems to have only lightly brushed India.  Despite some slippage in the fourth quarter (growth slowed to only 14.7%), overall ad spending was up 25 percent in 2008.  And while it remains to be seen how India and the rest of the world endure in 2009, all signs seem to point to continued ad spend growth in the country as the national TV networks work toward setting up regional and local channels.
Media Outlet
2008 (US$000s)
2007 (US$000s)
% Change
TV
2,195,065
1,845,807
19%
Newspapers
3,322,955
2,418,702
37%
Magazines
411,922
324,771
27%
Radio
670,285
648,064
3%
Cinema
47,132
42,713
10%
Outdoor
289,165
263,169
10%
Other
89,839
59,338
51%
TOTAL
7,026,363
5,602,564
25%
Source: AdEx India – A division of TAM India Research
No one category showed negative growth over the course of the year, although in the fourth quarter auto and telecom/Internet service providers did decline (-7% and -14%, respectively).  The top three categories for ad spend growth for the full year were education (52%), telecom/Internet service providers (39%) and retail (33%).  Telecommunications companies dominated advertisers, with Airtel Cellular Phone Service leading the pack with Reliance Mobile and Tata Sky bringing up the top three.