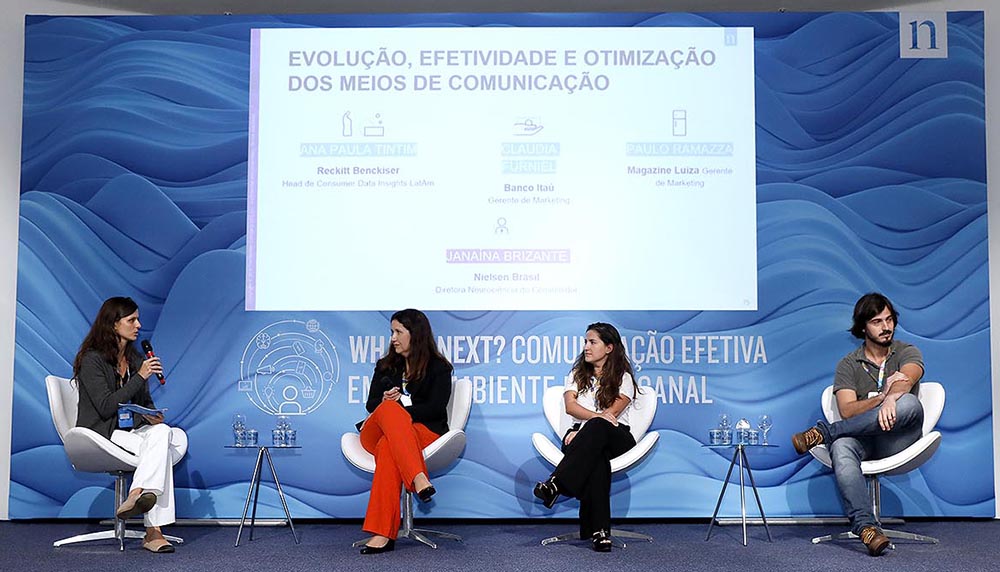 As is the case in many markets, the media landscape in Brazil is growing increasingly complex, and changes are happening much more quickly than at any other point in history. While platform and content variety are a boon for media-hungry consumers, the evolution of the media space can be challenging from a marketing perspective, especially when it comes to proving returns on investment (ROI).
Understanding the changes across the media landscape is paramount to future success, and to facilitate ongoing collaboration, we recently hosted our first Marketing Effectiveness Event in Brazil for more than 115 clients from fast-moving consumer goods (FMCG) and non-FMCG industries. Entitled "Effective Communication in a Multi-Channel Environment," the event was geared toward sharing perspectives about the current media landscape, assessing the performance of existing campaigns in the market and boosting campaign ROI.
"Understanding what's working and how to assemble the correct mix of tactics in a world with digital, cross-device and offline components is one of the biggest challenges marketers now face, and they need the marketing intelligence that reduces the complexity of this puzzle," said David Ehrhorn, regional vice president for Nielsen Marketing ROI Solutions in the U.S., during the first presentation of the event.
David also provided an overview of some of the new methods and channels that marketers can use to engage with consumers, while stressing that when marketers use them, they need to be able to measure their effectiveness. After detailing challenges around on- and offline metrics, de-duplicating individuals across channels and understanding consumer attributes and preferences, David closed by explaining how multi-touch attribution is helping many marketers overcome these types of challenges in the digital era.
Dr. Carl Marci, chief neuroscientist for Nielsen Consumer Neuroscience, expanded on David's discussion by detailing the power of using consumer neuroscience at a time when marketers need every possible advantage to engage their consumers. His presentation focused on how creative in today's complex media market needs to be strong and emotionally engaging enough to create a lasting connection with an intended audience. This is paramount as consumers are faced with myriad media options, channels and devices—all of which are vying for their attention.
"With a plethora of viewing options available in the wake of media fragmentation, marketers continue to feel pressure to ensure their creative has the power to break through the clutter," said Dr. Marci. "By combining great storytelling and the advanced technology of consumer neuroscience, marketers can win the battle against consumer's dwindling attention spans and create significant brand impact."
In addition to listening to Dr. Marci's presentation, attendees had the opportunity to visit a booth after the session to see and experience Nielsen's consumer neuroscience technologies.
Pictured above: Panelists bring cross-industry view points on media evolution, effectiveness and optimization (from left to right): Janaina Brizante, Nielsen Consumer Neuroscience Director for Brazil, Claudia Furniel, Marketing Manager, Banco Itaú, Natalie Delgado, CMI Director, Mondelez, Paulo Ramazza, Marketing Manager, Magazine Luiza