Nielsen was front and center at DX3 2019 as a leader in marketing technology and audience insights, as well as an authority in the consumer's path-to-purchase. DX3, Canada's immersive digital marketing and retail event featured the brightest minds in the industry from around the world showcasing their capabilities and highlighting trends for the upcoming year.
On the first day, Damian Garbaccio, EVP, Nielsen Media Group,‍ gave a presentation on the mainstage to talk about capitalizing on what's next in marketing technology, audience engagement across screens and quantifying advertising impact. He reinforced why brands must stay ahead of rapidly evolving audience behaviors by outlining significant industry shifts like platform dominance, the growth of connected TV and related technology providers that have complicated the ability of brands to deliver consistent messaging. It is difficult to make strides in this space, but marketers must embrace change in order to persevere.
Damian walked the audience through three ways brands can take control of their destinies with data. First, they must leverage all sources of data to enhance the profile of their customers, then adapt and optimize so that they can understand all the interactions of their audience, and finally, measure outcomes. It's crucial that the money spent is fully realized and deploys accountability for all stakeholders. Marketers must invest in next-generation tools (i.e., multi-touch attribution) to measure the efficacy and the return on investment (ROI) of marketing spend. These approaches, combined with an end-to-end framework consisting of planning, activation and measurement, can help brands adapt and keep up with changing marketplace forces.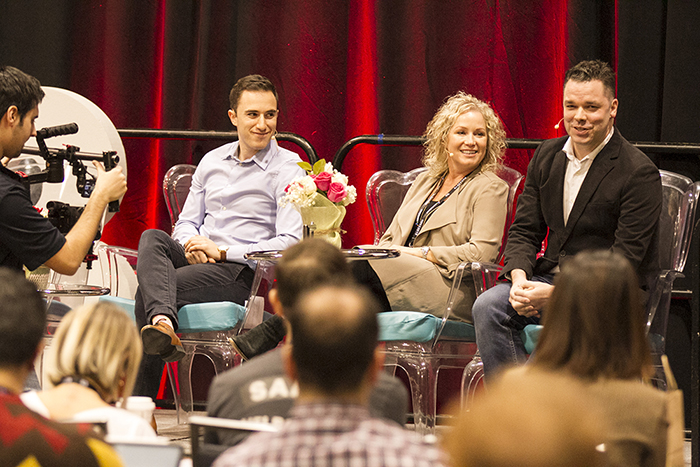 DX3 also provided an opportunity for Nielsen to lend its voice to the conversation around agency innovation. Matan Bik, Director of Business Development for the Nielsen Marketing Cloud and Data Management Platform (DMP), participated in a panel called Agency 3.0. During the panel, Matan emphasized that the agency world is being disrupted by technical innovation and evolving consumer behavior like never before. Right now, project timelines are tighter, budgets are condensed and competition is fiercer than ever. According to Matan, "brands and their agencies need to work hard to amalgamate silos to drive value for their customers. Agencies are required to be much more transparent and showcase the ROI that they are providing. Brands want to know that for every $1 they're spending they're getting a $1.50 back."
The agencies that want to succeed need to constantly evolve and iterate. For example, some agencies become experts in the fields and disciplines that are very hard to bring in-house (such as AI). Other agencies augment their capabilities by developing strategic partnerships with data providers that give them unparalleled access to data. At the end of the day, clients need a holistic and detailed understanding of who their customers and how they can move them further down the funnel.
Nielsen's final piece of participation at DX3 featured Cynthia Pachovski, Vice President, Advertiser Direct and Marketing Cloud, and Heather Garand, Director, Nielsen Marketing Cloud, who lead a workshop on organizational challenges to manage big data.
During the workshop, the duo provided steps for brands to make the most of their data and ultimately gain ROI. The first step requires structure. Cynthia and Heather outlined how crucial it is to remove data silos and ensure that data is safe in one place (DMP), then to organize it with a consumer-centric vision to make the marketing strategies actionable. The second step is to complement data with other data partners to fill the gaps and gain a holistic understanding of customers. This requires brands to think beyond demographic data and also include psychographic, behavioral and transactional data. From there, they need to activate by leveraging frequency capping and sequential messaging across platforms to reduce waste and engage customers at the right moments in their path to purchase. Brands must then optimize by adapting and iterating campaigns continuously in real time. Leverage AI to adjust to customer behaviors in real time and re-position dollars in-flight on tactics that are proven to perform the best. The last step is to measure. When the campaign ends, measure key performance indicators including who the program or ad reached, how did it change attitudes and how did it change behaviors?
DX3 coalesced the most important players around the most salient trends—from retail to marketing innovation to the ways marketers approach advertising and customer experiences. Nielsen's presence not only further raised the company's profile in the martech space, but it also empowered brands to make more meaningful use out of their data, that would in turn position them to generate more impactful ROI and most importantly, improve sales.
Pictured above: Damian Garbaccio on the main stage of DX3 2019.