This May, Nielsen celebrated Asian American Native Hawaiian and Pacific Islander (AANHPI) Heritage Month. Employees joined in internal events to learn more about AANHPI culture and history from their colleagues in the ALL-IN (Asians Learning, Leadership, & Innovation at Nielsen) Business Resource Group. Nielsen also released Seen, heard, valued – engaging Asian Americans through media, our 2023 Diverse Intelligence Series report.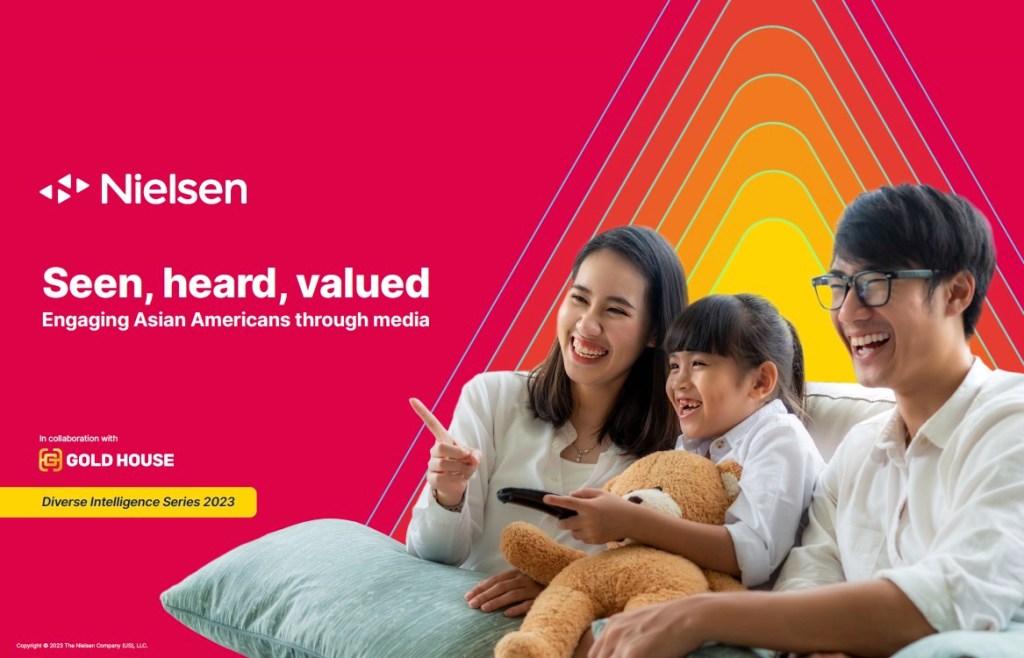 The ALL-IN BRG organized events with the theme Breaking the Myth, Sharing Our Story: Empowering AANHPI Voices. "We wanted to challenge the damaging stereotype of AANHPIs as a 'model minority' that masks the unique challenges and struggles faced by our diverse community," said Sikavas Nalampang, ALL-IN Regional Co-lead. "By encouraging AANHPI individuals and communities to share their stories with confidence and clarity, we can bust this myth."
One event featured guest speakers from Toastmaster and Storicate to help employees to voice their authentic story and build their brand. "I learned the tools to develop my storytelling skills and recognize my strengths," said ALL-IN Europe Regional Leader Amanda Zalameda. "Being a part of ALL-IN has helped me get out of my comfort zone and tell my personal story with an authentic voice." Zalameda has also launched a book club exploring books by Asian authors to continue engaging colleagues year-round.
During the kick-off event, ALL-IN co-sponsor Jon Kaiser, Nielsen's SVP of Industries and Advertisers, hosted a fireside chat with Angelina Eng, VP of Measurement, Addressability, and & Data Center at Interactive Advertising Bureau (IAB), where she shared her career journey, focusing on the importance of self-development, finding allies and mentors.
On May 24, Nielsen launched Asian Language Media Consumption And Preferences: A Study Of Chinese, Korean And Vietnamese Audiences at the Asian American Advertising Summit (3AF) in Los Angeles. Half of the AANHPI population in the U.S. were born outside of the country, so native language media is a powerful way of engaging this audience for whom their language remains an important part of staying connected to their roots. Six Nielsen employees joined the Summit, learning about Asian-focused marketing, networking and engaging with Asian marketing industry experts. ALL-IN sponsor Patricia Ratulangi and Nielsen's AANHPI thought leader summarized the insights from Nielsen's AANHPI Diverse Intelligence Series and moderated a panel with Little Saigon TV, multicultural agency IW Group and their client from Lexus.