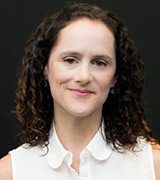 Marketers today are under ever greater pressure to take advantage of big data, generate results in real-time, and use attribution to prove success. This is a good thing—data are paramount in the advertising space, and we're innovating constantly to improve the data out there and create meaningful metrics for just about anything the marketer's heart desires.
Marketers can't lose sight of the (brand) forest for the (data) trees: If we aren't cautious, we get judged on a metric that doesn't reflect campaign goals. When data are used holistically and in context to understand brand performance and emotional resonance with consumers, results can skyrocket, and digital is a critical branding vehicle.
Why keep an eye on brand and campaign health when you can go straight to attribution?  
It's all about opportunity. If you don't get into a consumer's consideration set, you'll never create new buyers and grow your market. This is especially important for highly competitive categories like auto, where the sales cycle is so long. It's tempting to focus on outcome metrics with highly targeted digital buys, but if you don't leverage your brand to get into the consideration set, you don't stand a chance. This isn't new, and it's common sense, but with constant financial pressure to demonstrate revenue results, it's easy to get boxed into metrics that don't align to campaign goals.
Great creative to build branding campaigns that resonate with consumers and moves them on an instinctual level ultimately improves the bottom line, but you'll see it first through brand health. TV has long been demonstrated a powerful place to build brands and as consumers continue to shift to digital platforms, marketers are finding ways to extend success through newer media. In fact, in a recent study using Nielsen TV Brand Effect, there was an 83% correlation between well-branded TV ads that are emotionally engaging and redeployed on digital to optimize impact. Media and creative dollars can be stretched by taking a synergistic approach by using digital and TV to amplify messages.
As marketers do this, it's critical that they think carefully about the key performance indicators (KPIs) they're using for their campaigns. If they execute a branding campaign but only use short-term sales as a success metric, they risk having a brilliantly successful effort judged as being mediocre. Worse, this can snowball when planning future goals, making it hard to justify critical branding dollars.
Maintaining excellence in brand building and showing the value of it, while balancing it with highly accurate models and attribution, is an ideal scenario for marketers. A great way to do this is to correlate branding metrics with attribution and marketing mix results and assess how ad exposure across media affects consumer attitudes and behavior.
While ad tech is solving many problems, it's essential that our reliance on data isn't turning into a classic dilemma of the digital age.
This article originally appeared on AW360.