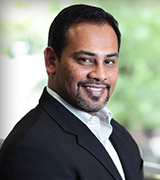 We've seen an unbelievable amount of technological innovation over the past 20 years that has disrupted the way we live, work and play.
Twenty years ago, Google introduced search engine marketing and brought us greater reach than ever before. Since then, LinkedIn (2002), Facebook (2004) and Twitter (2007) changed the ecosystem with social media. And in 2009, real-time bidding (RTB) upended how companies buy and sell online display ads.
Today, access to information is unprecedented, consumers are empowered to make smarter buying decisions and marketers have amassed immense quantities of data about consumers. Technology has transformed many industries permanently, but perhaps none as much as marketing.
Consider these stats:
Instead of one-way communication from brand to consumer, brands need to embrace the concept of two-way conversation. An increasing array of channels, devices and platforms have splintered mass communication into thousands of niche outlets, each catering to a specific audience.
Digital marketing efforts (search, organic and paid search, email, social, and video) now work alongside traditional channels such as print, radio, TV, phone books and outdoor ads to reach consumers.
Continuous growth in the digital space has dramatically changed how consumers interact with brands. The proliferation of new channels and devices has created a complex environment and new opportunities.
These opportunities are made possible by a new category of addressable channels, which allow marketers to monitor touchpoints in the consumer journey via individual, user-level data.
Brands can now reach consumers through multiple channels, devices and platforms using a variety of tools and technologies including search engine optimization (SEO), search engine marketing (SEM), content marketing, social media marketing, pay-per-click advertising (PPC), affiliate marketing, video and email marketing. These techniques allow marketers to target consumers more precisely with more personalized, relevant information than ever before.
Online, everyone leaves digital footprints that detail who they are, what they like, where they visit and how they behave. This "addressable" trail has given rise to a new generation of people-based marketing and the ability to drive meaningful experiences with consumers across channels and devices.
For example, retailers can now create consistent experiences across display advertising, mobile apps and in-store visits, while B2B companies can engage with prospects at multiple levels of an organization via online events, email and content marketing.
Wouldn't it be great to be able to know the effect of each touchpoint of your marketing campaigns? Good news. You can. Marketers who leverage addressable marketing and media channels can take advantage of multi-touch attribution (MTA).
This advanced method of measuring marketing and media effectiveness assigns credit for a given success metric to the touchpoints and dimensions (campaign, placement, publisher, creative, offer, etc.) along the consumer journey for an accurate picture of what's working and what isn't.
Estimates of how many people might have seen your message have given way to knowing the location, device, time, browser and action of every consumer touchpoint online. With greater access to data about consumer behavior, marketing has transformed from an art to a science. We've moved from "spray and pray" to being able to focus with the precision of a surgeon.
But the initial euphoria of digital marketing has given way to some sobering realities. We've learned these channels exist in silos. That it's incredibly difficult to follow customers and prospects across multiple channels and devices, and even harder to find out which marketing and advertising is effective.
A recent study revealed that 79% of CMOs aren't prepared to pursue digital marketing opportunities.
Being able to reach and engage your best customer as they move along a tangled digital path requires sophisticated understanding of tools and tactics, as well as a clear strategy and vision. But the strategies and technologies that marketers have relied on for years to target, analyze and optimize their marketing and advertising campaigns have not evolved fast enough to keep pace with these demands.
To truly understand the value of each consumer interaction with your brand, it's not enough to count impressions, eyeballs or measure the effectiveness of your digital marketing using the consumer's last interaction with your brand (i.e. last-touch metrics). You need to know the effectiveness of each marketing touchpoint in every consumer journey regardless of where those touchpoints occur.
What worked 20, 10 or even five years ago won't meet your needs today. Don't miss out on the new digital opportunities to reach, engage, track and measure today's empowered consumer.
For additional insight, download our Crossing the New Digital Divide: Your Guide to Marketing Effectiveness in the Digital Era ebook.