For the ninth year in a row, Nielsen has conducted extensive research into how Americans feel about—and consume—gaming. This report is the result of our latest study.
This year's headline results show that the number of people playing games has continued to grow, with two-thirds of the U.S. population 13+ now considered gamers.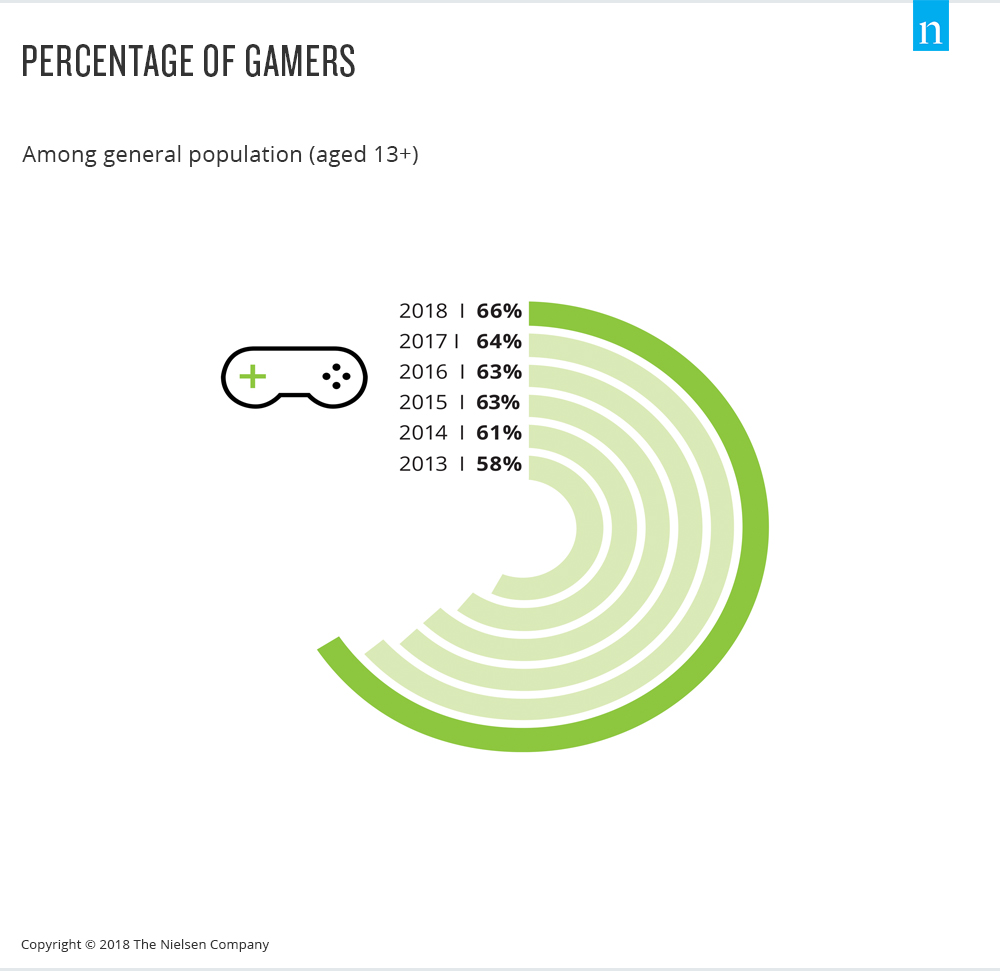 This past year, the sheer volume of digital titles gave gamers unprecedented choice, but the costs of developing and marketing those games have also grown. And although organic marketing methods have opened the doors to more consumers through a multitude of social channels, it has also added to the noise. At the same time, consumer preferences and expectations have shifted from a product-centric era to a relationship-centric model.
In a marketplace that is increasingly complex, that time spent gaming continues to rise is a positive indicator for the games industry in the U.S. The impact of new technologies being implemented through console upgrades and the rollouts of new VR/AR devices are breathing new life into the current console cycle. More broadly, gaming's place in the wider entertainment mix will continue to be closely monitored as VR/AR continues to emerge, eSports gathers momentum and the consumption of gaming-related content—who is viewing and how—evolves.