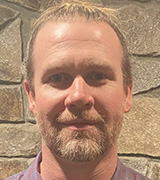 There's never been a more critical time for brands to know who their customers and prospects are. And they're aware of this, having invested heavily in recent years to make sure their first-party datasets are robust and include the information that's most relevant for developing strategies that engage their key audiences. While this is a great first step in developing personalized relationships with consumers, it's not enough.
First-party data is powerful. That's unquestionable. But it's limited. Why? Because it only reflects how consumers engage with a brand. Said differently, it captures the engagement that only happens when a consumer is "with" the brand. It's completely removed from how consumers behave when they aren't engaging with the brand. For example, consumers visit banking websites when they need to perform a banking-related activity. But that interaction wouldn't capture other things that are on the consumer's mind. Perhaps the person is considering buying a car. Or maybe she wants to take golf lessons.
Marketers absolutely need to keep tabs on how consumers are engaging with their brands. But they also need to know how they're engaging with other brands, platforms and channels. That's where second- and third-party data can help. When a brand complements its own first-party data with quality second- and third-party data, they have a much more enhanced understanding of the consumer. The brand begins to know who they are, where they are and what they're engaging with—all of which can be used to create more well-rounded engagements at the point of engagement.
Consider the banking example above. When the brand relies on its own first-party data, its engagement at the point of contact will be limited to what the brand knows about the customer's financial profile. But if the brand has complemented its first-party data with other datasets, it would be able to engage with the customer in ways that span beyond banking. It could offer low-cost financing for future auto purchases, for example, or it could display a membership promotion for a local golf course (if the brand had an established partnership with the golf course).
Over the past decade, the media industry has increasingly sought out increased flexibility and tools that enable the use of trusted first-, second- and third-party data for all stages of their ad campaigns. That desire speaks to their awareness of the need to create messages and engagements with consumers that resonate at a more personal level. Put another way, messages that simply speak to age and gender aren't going to cut it anymore.
In a world where consumers are seeking personalization, data confidence couldn't be more critical for marketers. Planning, buying, activating and measuring should all tie back to specific campaign goals, and most marketers are thinking well beyond traditional audience segments, even for their linear TV campaigns. That's where customizable audience segments come into play—segments that marketers can build quickly on the fly and have those segments engage with the audiences that matter most and represent the biggest opportunities for growth.
Media planning and buying can be complicated, and device and channel fragmentation doesn't make it any easier. When we look at what's happening with TV viewing, and how many consumers are embracing CTV and streaming, marketers are increasingly looking to capabilities that allow them to leverage data-driven strategies for linear TV buys.
Savvy brands are tapping into the opportunity, but many still face a notable challenge: There isn't always a consistent bridge between planning and buying. It's not uncommon for audience segments to differ on the planning and buying sides. The remedy? Integrate a solution that facilitates the creation of custom, real-time audience segments.
Consistency is the other critical element to modern media planning and buying. Advertisers have come to depend on their ability to transfer and transact based on consistent audience segments, especially in the linear TV space. As media planning and buying increases in complexity across platforms and channels, marketers will want (or should want) the same level of consistency that they have grown to expect when making their TV buys. And in that way, the solutions that facilitate a similar environment and offer the same reliability will be the ones that savvy and informed brands will gravitate toward. That's because those solutions will help marketers drive return on spend, improve efficiency and eliminate waste.