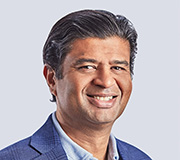 As anyone who has ever looked for a health care provider or an institution that offers higher education knows, there's a certain level of unspoken trust associated with organizations that have been accredited.
Simply knowing, for example, that a medical practice or a university has been recognized for adhering to a set of industry-specific standards regarding quality goes a long way in providing an assurance of credibility and value.
The same is true in TV measurement. Advertisers, agencies and publishers depend on it, as it underpins the decisions involving more than $77 billion in TV ad spending1. At its core, accreditation represents unity and trust in agreed-upon standards throughout the industry. Those standards benefit everyone and bring us together.
By now, you've heard the news that the MRC has re-accredited Nielsen for national TV measurement. We truly value this recognition, but it's critical to highlight the immense amount of work that went into regaining it—work that has restored the industry's confidence in the measurement data that serves as the primary ad currency in the U.S.
Why do we do this? Trust.
When you consider that people spend more than nine-and-a-half hours each day2 with media, it makes sense that content offerings are growing increasingly rich and diverse—and that will continue. TV audiences, for example, now have nearly 1 million unique titles3 to choose from across linear and streaming channels—up from just over 646k titles at the end of 2019. With that much choice available, it makes equally as much sense that new measurement solutions are coming to market to help brands and publishers understand audience engagement.
Yet while audiences revel in the growing wealth of content they have access to, media buyers and sellers have a range of new data options to choose from as they weigh their business decisions. Regardless of whether you're buying or selling media, the growing number of measurement options leaves many parties wondering which ones they should transact with.
When measurement is audited and accredited by an independent, unbiased third party, those questions never arise. Accreditation also alleviates the need to vet the various options, which can be time consuming and cumbersome. Agreed-upon standards are foundational in bringing the industry together around common interests and objectives. It also narrows the field of what is and what isn't a measurement currency. That benefits everyone.
The criticality of accreditation is underscored by the high standards associated with gaining—and maintaining—it. Established in 1963 at the request of U.S. Congress, the Media Rating Council (MRC) oversees the accreditation of media measurement products and data sources in the U.S. In this capacity, the MRC requires accredited services to be renewed annually to provide the industry with ongoing confidence in the data that underpins billions of dollars in advertising transactions every year.
Everyone wants data they can be confident in—regardless of industry. Data is becoming the lifeblood of businesses around the globe. By 2025, experts forecast that the world will be rife with about 175 zettabytes of data. For context, it would take you 1.8 billion years to download that much data with an average internet connection.
Now, imagine a world without accreditation to help businesses and organizations make sense of that data or govern how it gets used, especially with privacy now a priority. Innovation happens when we work together, and this moment is a reminder of our decades-long support of this industry, as well as our commitment for decades to come.
This article originally appeared on MediaPost.
Notes
Nielsen Ad Intel; figure represents total ad spending in 2022 across U.S. cable, network, Spanish language cable, Spanish language network, spot TV and syndicated TV.
Nielsen NPOWER, Nielsen RADAR, Nielsen Total Media Fusion, Q4 2022
Gracenote Global Video Data, January 2023