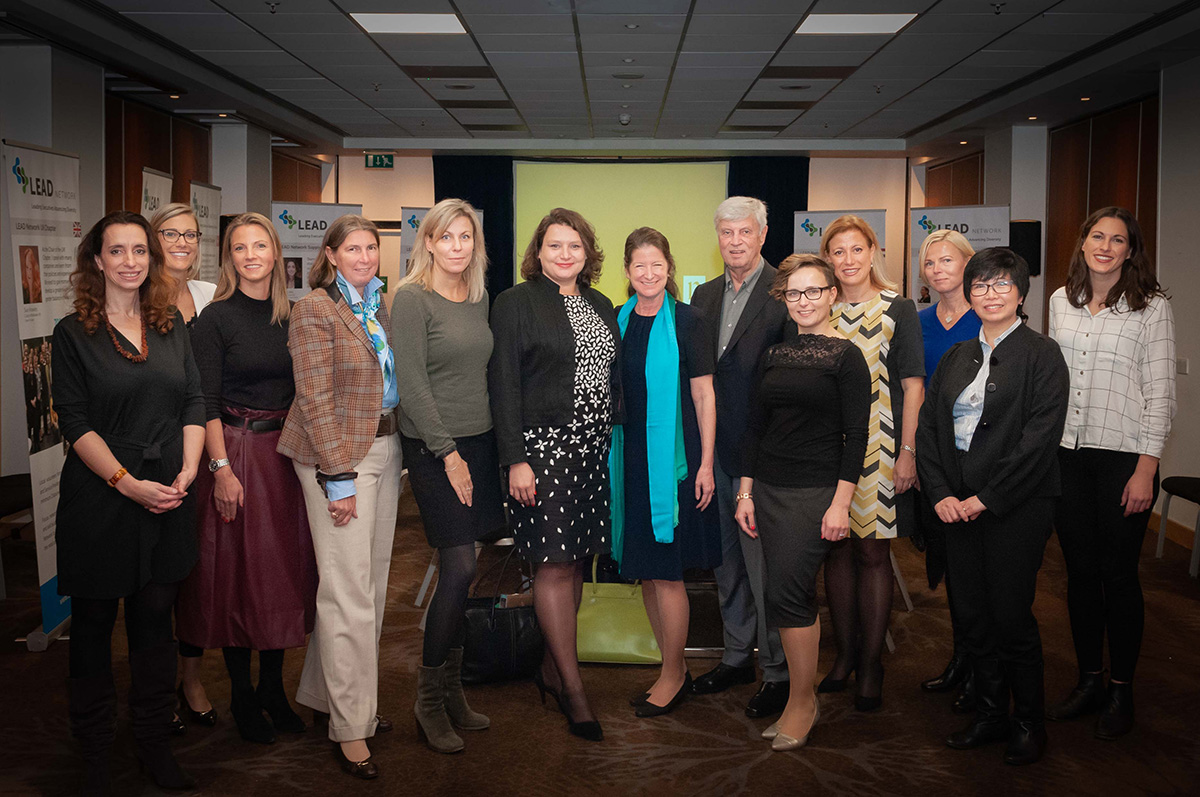 Nielsen CEO David Kenny committed to advancing the careers of women at Nielsen around the world by signing on to the LEAD (Leading Executives Advancing Diversity) Network CEO Pledge. The pledge emphasizes Nielsen's commitment to increase women in senior leadership roles globally. David signed the pledge in concurrence with International Women's Day, which is celebrated by thousands of Nielsen associates around the world.
The pledge lays out specific actions for Nielsen to drive even greater advancement of women in our ranks, including coaching and mentoring women associates, ensuring there are intentional strategies to hire, promote and pay women equitably, mandating diverse hiring slates, holding leaders accountable, leveraging employee resource groups and educating associates on the negative impact of bias. We'll also continue to build on our global Unconscious Bias training. Additionally, our member associates and leaders of Women in Nielsen (WIN) in Europe have developed a thriving mentorship program, the key learnings of which are being exported throughout our offices around the globe.
"Our entire organization is united in the pursuit of bigger, bolder outcomes," said David. "The pledge is a firm commitment that we will hire, retain and promote women. When we fulfill that commitment, the outcome is not simply greater representation of women in our organization; it also will lead to better business results for us and for our clients."
David's signing the pledge is a key initiative in our overall celebration of International Women's Day 2019 on Friday, March 8. Thousands of our associates around the world gathered for both virtual and in-person sessions that celebrated the accomplishments of our women leaders and shared resources that allow all women at Nielsen to thrive. Associates also volunteered time in their communities to ensure women outside our walls also benefit from our commitment to advancing women inside our company.
The European chapter of Women in Nielsen (WIN) leads our engagement with LEAD Network. Several of our global leaders have engaged directly with LEAD by conducting webinars, appearing in their newsletters and speaking at their conferences. Several CEOs of LEAD Network members are also signatories to the pledge, including Ahold Delhaize, Mars Petcare and Costco. Nielsen is a founding partner of LEAD Network, and we are eager to continue to share dialogue with the other member organizations to increase opportunities and parity for women throughout the world.
"The power of our organization is our people," said Nancy Phillips, Chief Human Resources Officer for Nielsen. "David's signature on the LEAD Network pledge sends a visible message that we're committed and serious about accelerating gender parity and inclusion. This is important for many reasons, but in my mind, one very important reason is that with gender parity, we'll have the critical skills and perspectives that women bring to help us effectively address current and future business challenges."
Our efforts to increase the representation of women in senior leadership at Nielsen will build upon our gender inclusive policies and practices that were recently recognized for the first time on the Bloomberg Gender Equality Index and for three straight years by the Working Mother Institute and AVTAR, who compile an annual list of the best companies for women in India. The pledge is also an example of how we drive inclusion around the globe, which has been recognized by numerous organizations including the Human Rights Campaign in the U.S. and Mexico.
Pictured above are Nielsen associates and leaders at the LEAD Network 2018 conference, as well as Nielsen celebrations of International Women's Day around the world.