NIELSEN ADVERTISING & MEDIA OUTLOOK, FALL 2017
Fragmentation, cross-platform viewing and attribution remain top of mind for many in the media and advertising realms. Media consumption patterns have changed, and new technology has opened the floodgates for limitless possibilities when it comes to how we engage with content. Advertisers are also demanding more for less. They want increased accountability about how their marketing and advertising dollars are being spent and if their efforts are delivering the ROI they promised.
For perspective, Nielsen thought leaders share their thoughts about the current landscape and how innovation and data have opened the door for new content distribution methods, ad models and audience targeting.
David Hohman
Managing Director, Nielsen Agency Solutions
"Agencies need to meet their clients' needs in the most contemporary way, and that means they're adjusting to buyer-based targeting."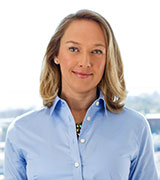 Renee Plato
SVP, Solutions and Innovation

"During the 2016-17 TV season, 611 brands engaged in on-screen branded integrations over the major English-language broadcast networks during primetime."
Eric Solomon
SVP, Product Leadership, U.S. Watch
"VOD represents a significant opportunity for advertisers and agencies to find more high-value ad inventory within their cross-media plans."
Jessica Hogue
SVP, Product Leadership, U.S. Watch
"By preparing for the future with measurement that's comprehensive and flexible, the industry will be ready for the new ways that audiences consume content."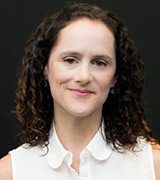 Enid Maran
Managing Director, Digital
"While KPIs are highly important and necessary, marketers need think about the bigger picture and how attribution and marketing mix fit into their larger goals."