Every year the audio landscape in America continues to expand as more consumers tune in to more (and more) audio across many different platforms. Nielsen's new Audio Today Report reveals that hundreds of millions of Americans listen to the radio each week; at the same time, usage of digital platforms and podcasts continue to rise. We've never had more options to hear our favorite music, stories, sports and commentary, and few media prove this the way podcasts do, as this is one realm where there is literally something for everyone.
The profile of an average podcast listener (according to Nielsen Scarborough) is young, educated and affluent. Consumers who watch, listen to or download a podcast are significantly more likely to be higher educated, higher income and career-minded, making them a qualified—and valuable—audience for advertisers and marketers.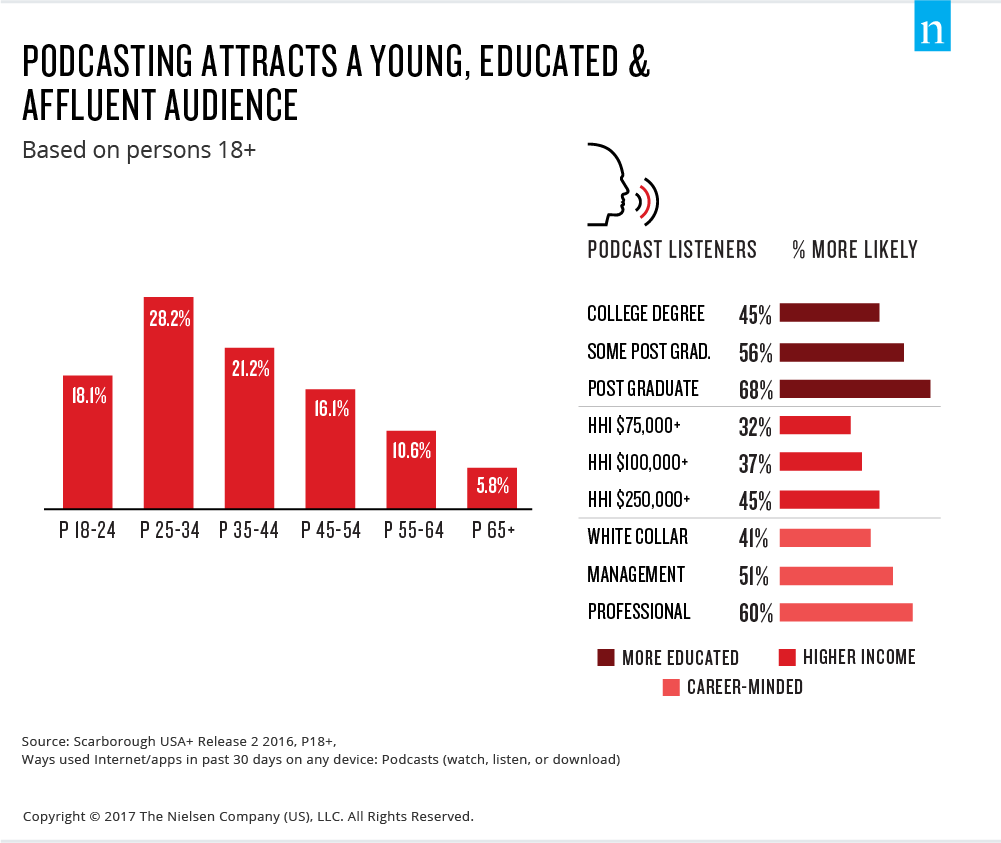 For additional insights about the audio landscape, download the latest Audio Today Report.
Data used in this article is inclusive of multicultural audiences. Hispanic consumer audiences are composed of both English and Spanish-speaking representative populations.