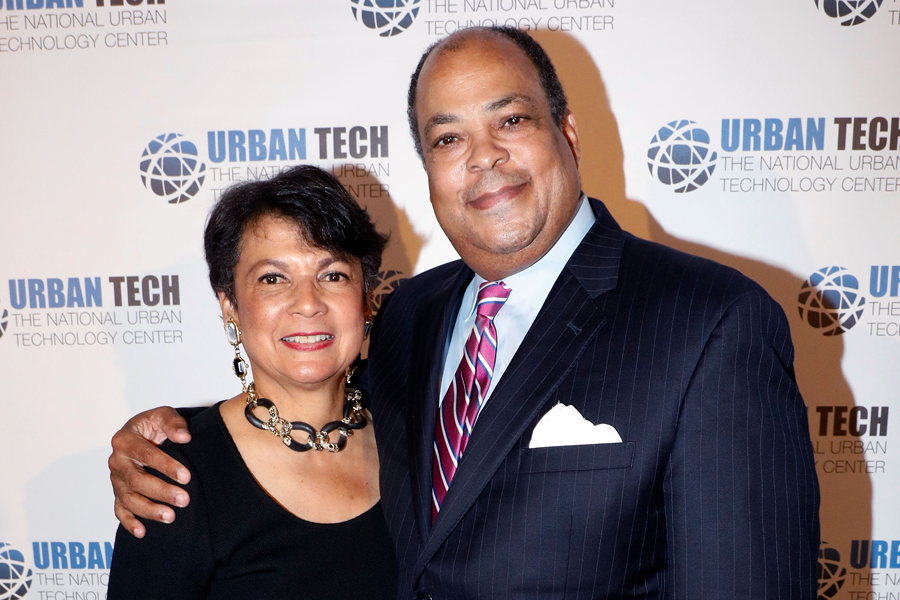 For the past 21 years, the National Urban Technology Center (Urban Tech), a nonprofit educational organization, has been equipping students with the technological, financial and interpersonal skills needed to thrive in an increasingly digitized social and professional world. To ensure its learning platforms keep pace with emerging digital platforms, the small, dedicated Urban Tech reached out to Nielsen's technology and learning experts to help develop strategies to update both the platform and content of its educational modules.
Since the project's beginning in January, the Nielsen team—led by Lafayette Cope, Senior Vice President, Technology; Leslie Blahnik, Vice President, Web Services; and Lisa Goldstein, Lead, Learning Technology & Effectiveness—has held weekly design review and scope management meetings with Urban Tech staff focused on developing strategies to achieve short-term content update goals, while also building the foundation for the development of a new hosting solution and a complete content redesign. Along with participating on these weekly meetings, our team frequently fields ad hoc questions from the Urban Tech team around design, marketing strategy and technology choices, ensuring the organization is building and updating its library sustainably.
"Students in 2017 and beyond face a workplace that will require them to learn new technological skills on the fly, while also mastering the art of communicating with their co-workers on emerging digital platforms," said Cope. "The Urban Tech library is rich with valuable lessons, and Nielsen's technology and learning experts feel a responsibility to ensure students in diverse communities continue to have access to these lessons."
As part of the project, the Nielsen team specifically focused on updating the Youth Leadership Academy (YLA) learning suite. These modules, created to develop essential financial and technology skills, have proven to be relevant for students of all ages. However, like most organizations, the Urban Tech team has grappled with the pace at which newer technologies are being developed and adopted.
To-date, the Nielsen team has contributed roughly 305 pro bono hours of service to Urban Tech, saving the organization roughly $25,000 in consulting costs. The project is ongoing, as the teams continue to collaborate to modernize the Urban Tech digital education library.
Our relationship with Urban Tech first began 11 years ago, led by Don Lowery, Senior Vice President, Community Engagements, Nielsen. We are committed to supporting organizations like Urban Tech, which help to ensure youth in our shared communities are equipped with the skills they will need to find success in a modern workplace. This connection to the community is a key tenet of our overall diversity and inclusion strategy.
"We feel our online learning curriculum provides participating students with information and skills that will remain vital to them throughout their studies and lay the groundwork for success in the workplace," said Pat Bransford, Founder, Urban Tech. "To ensure we're bringing the most impactful lessons to our students, we rely on our corporate allies like Nielsen, so that our team can continue to focus on getting our programs into more classrooms."
Photo: Don Lowery and Pat Bransford at Urban Tech's Annual Awards Gala