Five short years ago, the iPad was a dream and smartphones were a luxury. At a time when most publishers were grappling with ways to serve content via their websites, their consumers were already on a path to a historically unprecedented adoption of media devices. Today, just half a decade later, tablet devices are now in half of all households while seven in 10 Australians over the age of 16 already own a smartphone.
Online advertising expenditure has now surpassed all other media. In 2003, $236 million was spent on digital advertising in its totality. A decade later, online advertising has reached $4 billion – equating to 28 percent share of total advertising in 2013. This expenditure was fuelled by the continued explosion in online consumer behaviour, most notably with video content online, social media and mobile device usage.
There are now 17.5 million Australians who spent $14.9 billion online and more than 285 hours of their time every year.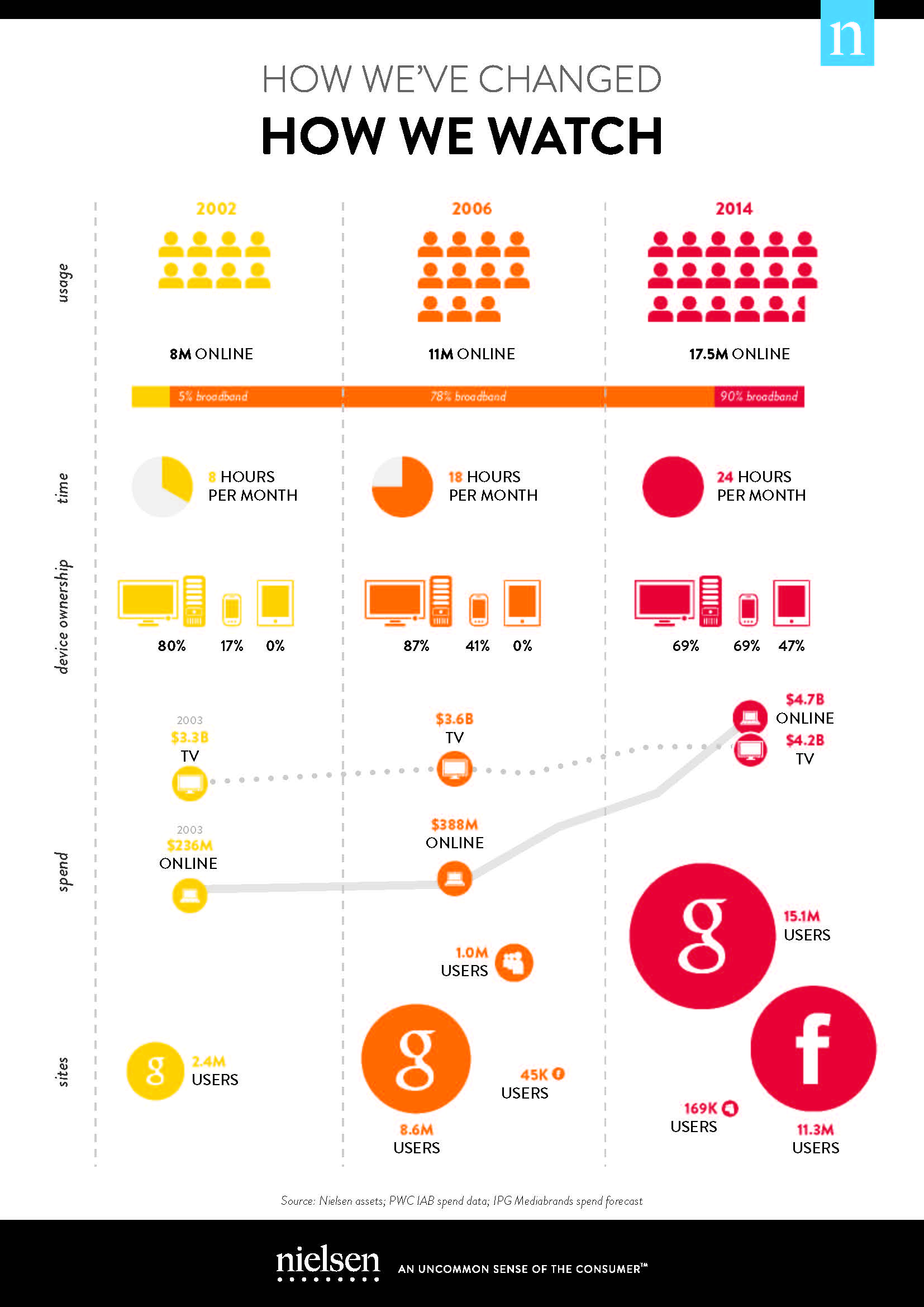 THE FUTURE
Such immense and rapid change, however, inevitably brings challenges to our industry. The immediate future gives rise to new concepts such as viewability, programmatic trading, accelerating audience fragmentation and proliferation of devices, and of course, the growing need for cross platform audience, content and campaign measurement.
Our clients will continue to comprise of pure play online, an ever growing number of players leveraging multi-media assets, niche websites with smaller highly engaged audiences and a combination of locally grown and global giants.
Underpinning all of this is the need to protect the privacy and security of the personal data that is collected to provide our industry metrics. Tools and methods to safeguard user anonymity is critical.
As the consumer changes, so does the way Nielsen measures their behaviour. With more than 80 years of media measurement history in Australia, we have continuously adapted and innovated to respond to the needs of the market and changing consumer behaviours.
Nielsen is proud to continue our tradition of adapting to the market to independently measure the consumption habits of Australians – wherever they are.