Change is inevitable, and nowhere is that more so than in video games, where transformation can happen in the blink of an eye, thanks to the velocity inherent in digital media.
Mid-cycle console upgrades have continued this year with the highly anticipated launch of Xbox One X, which added to the excitement that began with release of PlayStation 4 Pro. Similar to PlayStation's strategy with PlayStation 4 Pro, Xbox One X uses the same operating system as the base Xbox One/One S, but features hardware upgrades to increase performance. These new entrants have helped increase the overall time spent on gaming consoles this year at the expense of PC gaming and older 7th generation consoles.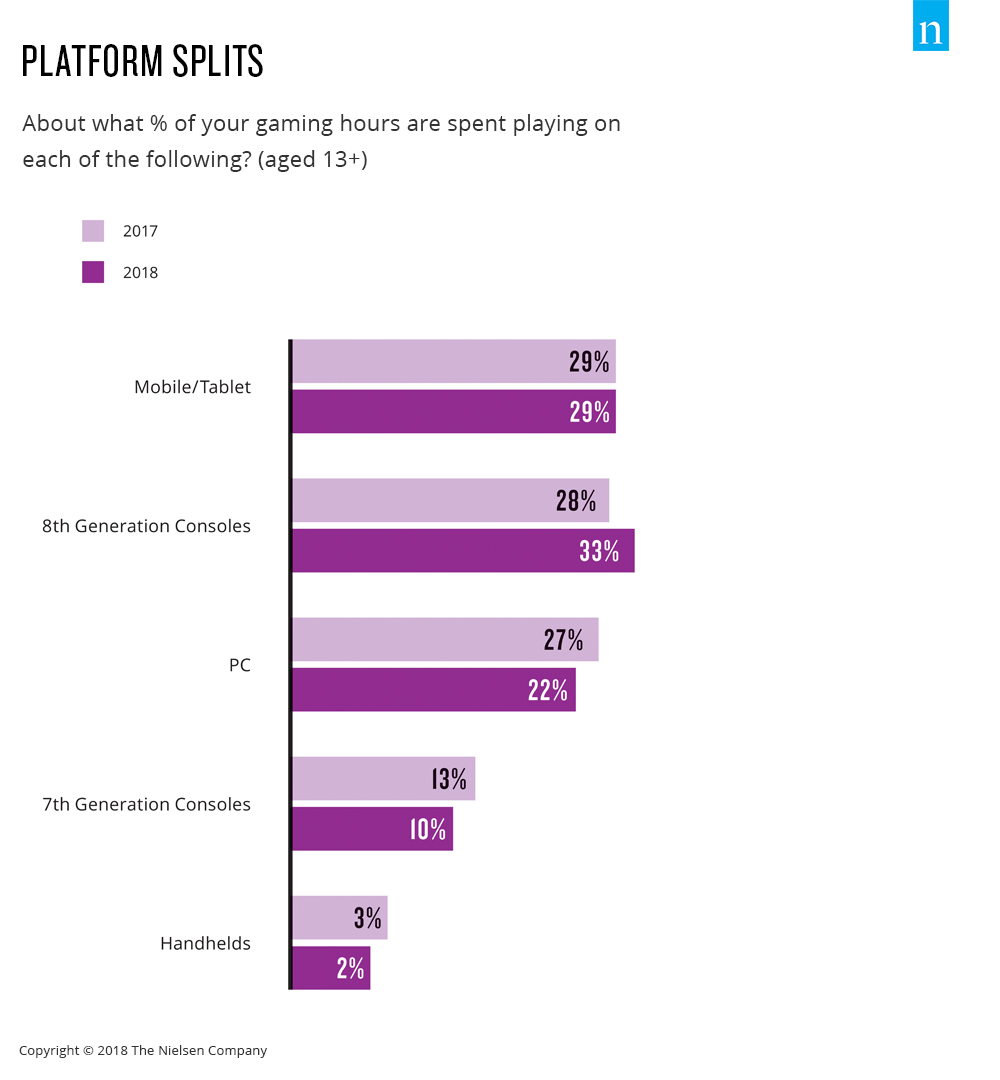 The mid-cycle upgrades have also inspired increased intent to purchase these consoles from last year: 22% of gamers intend to buy an Xbox One X (up from 13% last year) or a PlayStation 4 Pro (stable vs. previous year).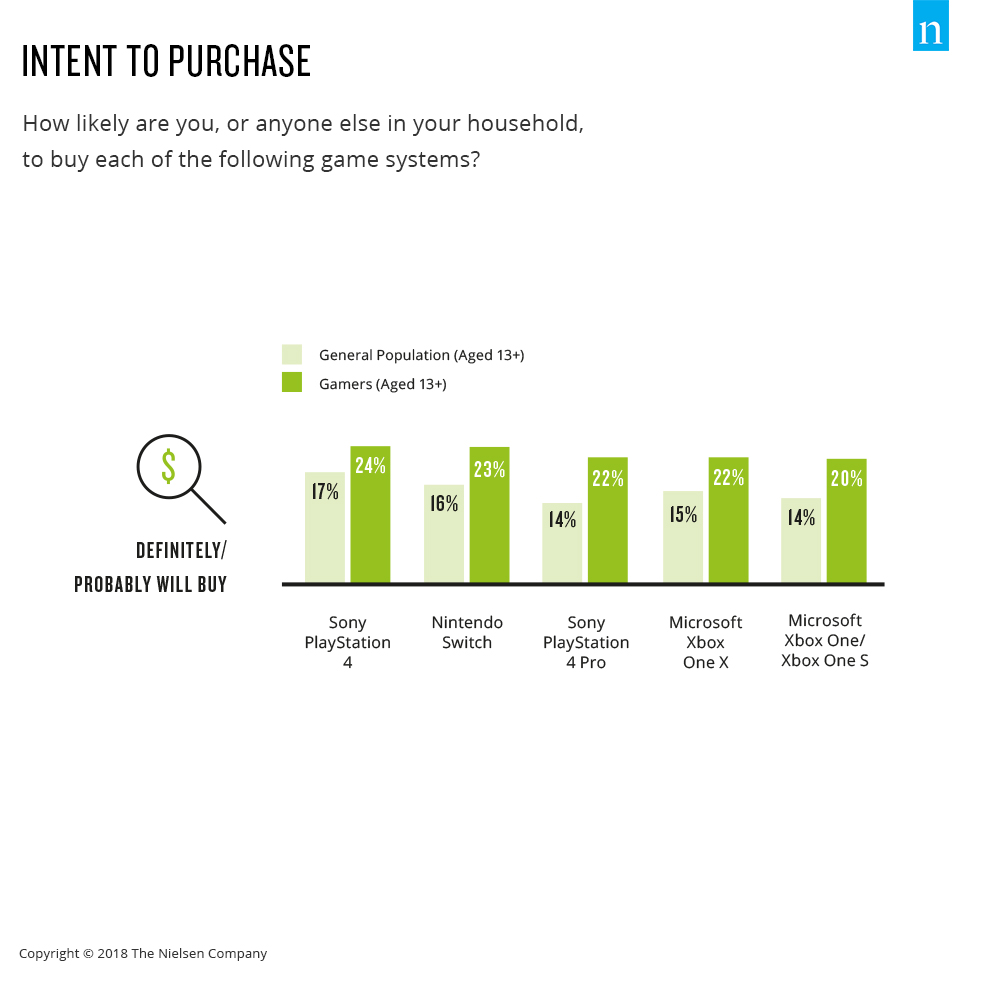 Not to be left out of the console conversation, Nintendo continues to attract players with its accessible Switch console, launched in March 2017, and its broadly appealing titles like Super Mario Odyssey and The Legend of Zelda: Breath of the Wild. Even with strong year one performance, interest remains high, as 23% of gamers say they will "definitely" or "probably" buy a Nintendo Switch (up from 16% last year).
In addition to experiencing continued interest in the Switch console, Nintendo is also riding the wave of consumer interest in retro gaming, selling out of its two palm-sized microconsoles, the NES and the Super NES. These two classic consoles, which come preloaded with a lineup of greatest hits from the 8-bit and 16-bit era, appeal to both gamers and the general population alike. While it's unclear how enduring the ardor for retro hardware will be, software is another matter. As today's hits become tomorrow's greatest hits, there's likely to be steady demand for "classic" video games that can connect players on an emotional level with their youth.
For additional insights, download the Nielsen Games 360: 2018 report.