Telecom service providers in India have been riding a prosperous wave over the last few years. However, after the 4G launch in the second half of 2016, call and data rates have corrected sizably. Handset prices followed suit, as several manufacturers sought to capitalise on the unprecedented market demand. Seizing the opportunity, new Chinese and Indian handset companies debuted models for less than INR 5000, offering an economical alternative to models that range up to twice what these manufacturers are charging. This sudden influx of affordable smartphones created a whole segment of new consumers who either upgraded from feature phones or were new mobile users altogether.
PROFILE OF USERS
Our study revealed that almost half of India's entry-level users are between 15 and 24 years old, mostly students, and can be assumed to be data-hungry, though less affluent than premium handset owners. Among premium handset users, 60% are over 24 years old, primarily working professionals or self-employed. These users are usually affluent and data-hungry. Expectedly, the ownership of expensive handsets is most prominent in towns with populations of more than 10 lakh people. More than half of the users with entry-level handsets are from small towns with a population of fewer than 10 lakh people.
Consumers from the eastern region of India prefer entry-level phones, with the proportion of premium handset ownership being very small compared with the rest of India.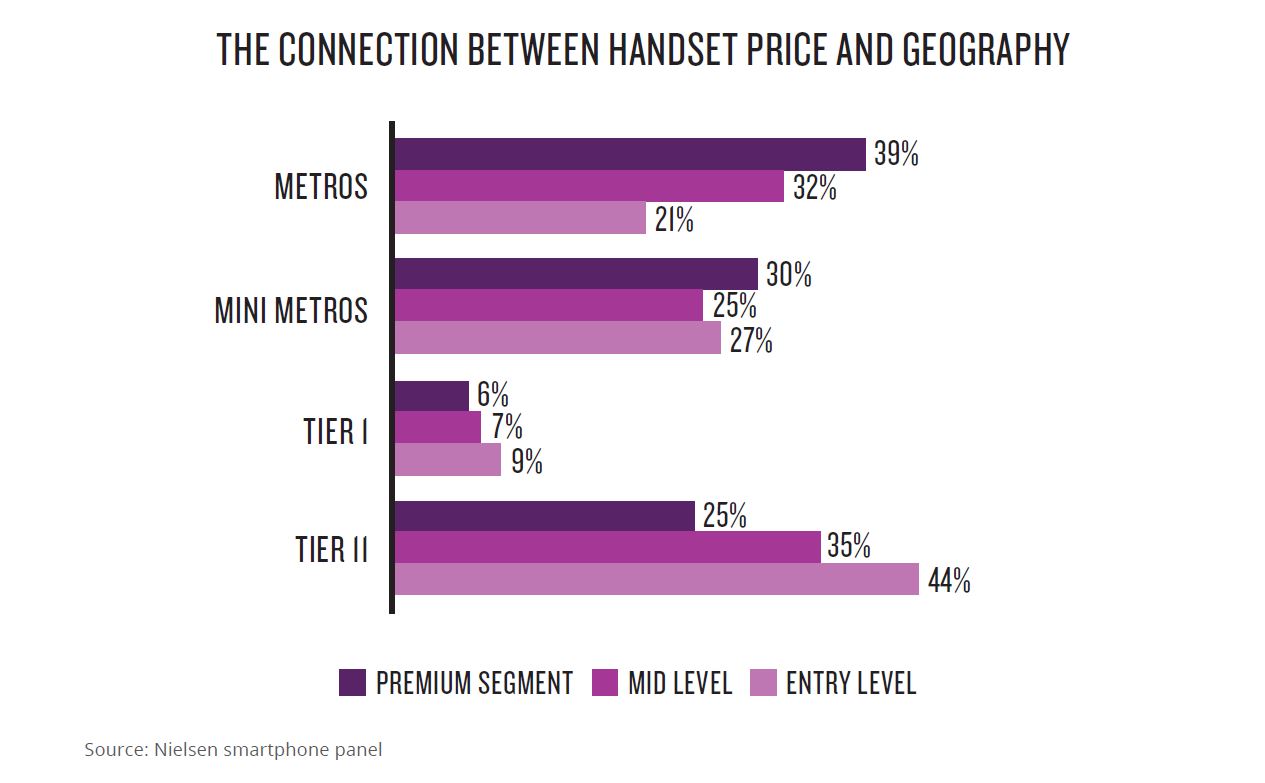 For more details, download the full report (top right).