In the audio world, reach is a popular word these days. In each of the past two years, the national weekly radio audience has reached all-time highs according to Nielsen's Audio Today report. In the second quarter of 2015, we found that 245 million Americans aged 12 and older are tuning to radio during an average week across more than 250 local markets large and small.
This growth trend is also evident when examining black and Hispanic audiences—the weekly reach of radio among African-Americans and Hispanics has been growing steadily over the past five years. Since 2011, the weekly national black radio audience has grown 5% (from 29.8 million to 31.3 million) while the Hispanic audience has grown 11% (from 36.5 million to 40.4 million). Combined, these groups account for almost a third (29.3%) of the national audience, representing 71.7 million audio consumers.
And because radio reaches more than 90% of both of these audiences, the footprint of where that listening is highest mirrors the larger population trends taking place in the U.S. today. When looking at the markets and states with the highest penetration of listening to urban or Spanish-language formats—the formats most popular with black and Hispanic listeners, respectively—geography and market size play a large role in scoring which parts of the map index above or below the national average for audience share to those formats.
The states with the highest share of black consumers listening to urban radio formats are centered in the East, specifically the mid-Atlantic and the South. There are only two states west of the Mississippi (Arkansas and Louisiana) that index above the national average.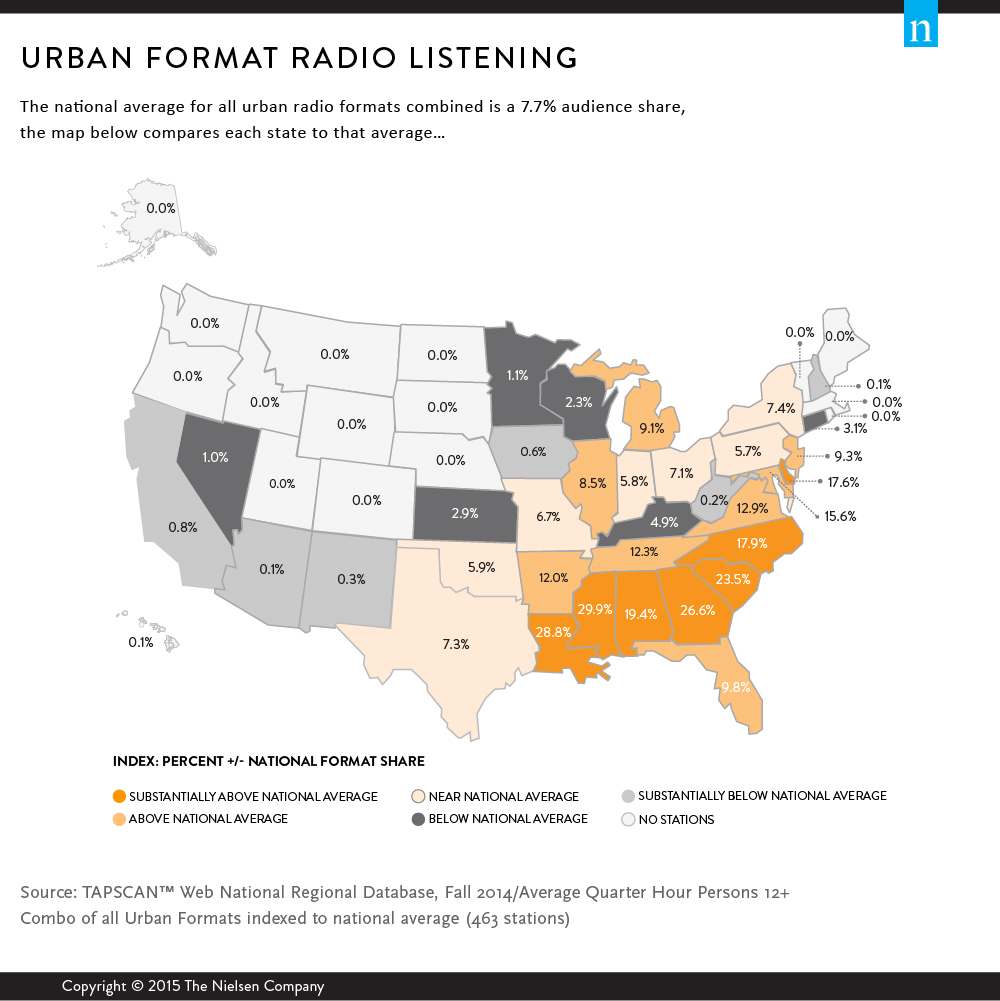 Conversely, the Hispanic map looks a bit different, where western states and states with large urban areas (New York and Chicago) lead the way for listening to Spanish-language radio.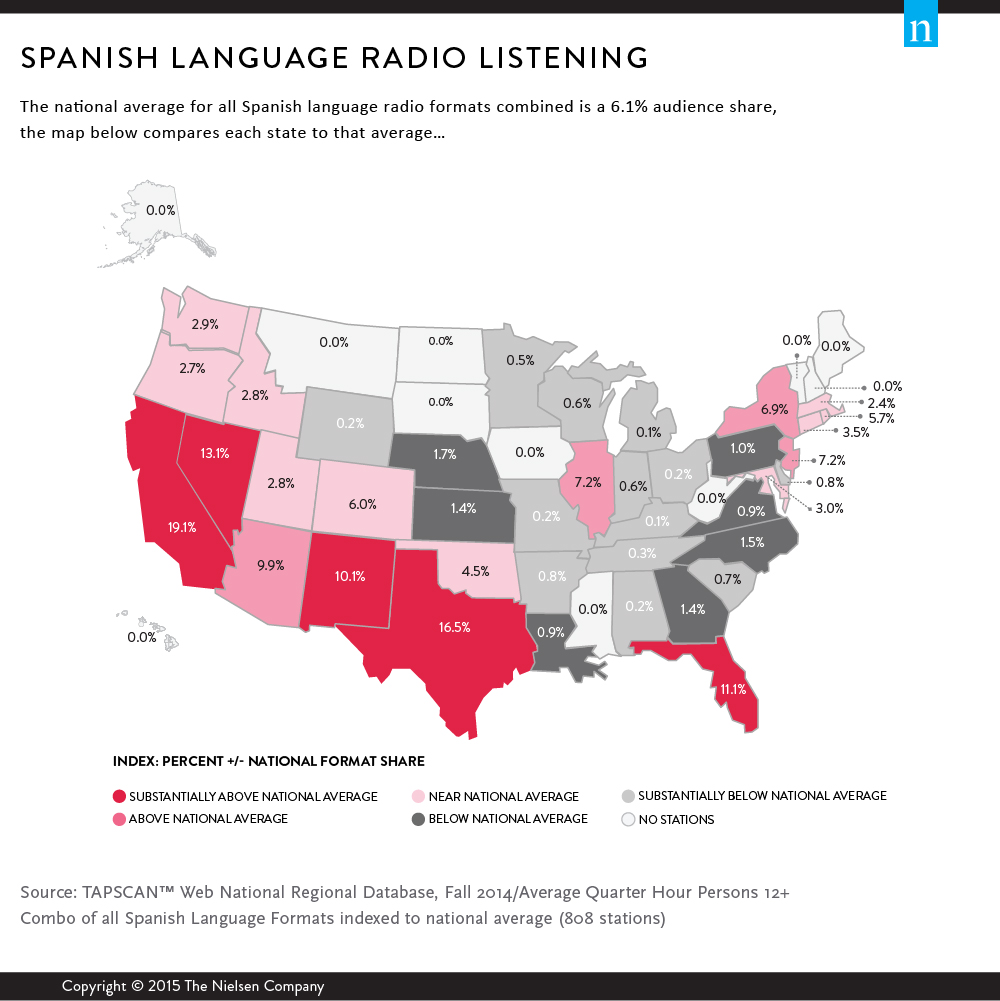 For more information about U.S. radio listeners, download Nielsen's latest Audio Today report. Watch our recent webinar to learn how radio can help capture the attention of Hispanic voters.