As brands seek to more efficiently connect with consumers, understanding campaign performance across TV and digital has become essential to allocating advertising investments across platforms. Through Total Ad Ratings, which provides independent, de-duplicated audience measurement of cross-platform ad campaigns, Nielsen conducted an analysis into how major global brands are allocating their media investments and reaching consumers.
TV remains the primary driver of audience reach in cross-platform ad campaigns, with the average number of impressions from TV being nearly 8x greater than impressions from digital campaigns that focused on reaching the 18-49 demographic(1). Interestingly, Nielsen found that digital ads brought an incremental 16% to the total reach of campaigns aimed at people between the ages of 18-49(2). Connected TV devices are also growing contributors to campaign performance. In a separate study, Nielsen found that connected TV brought an incremental reach of 3% on top of linear TV and digital ads among audiences 18-49(3).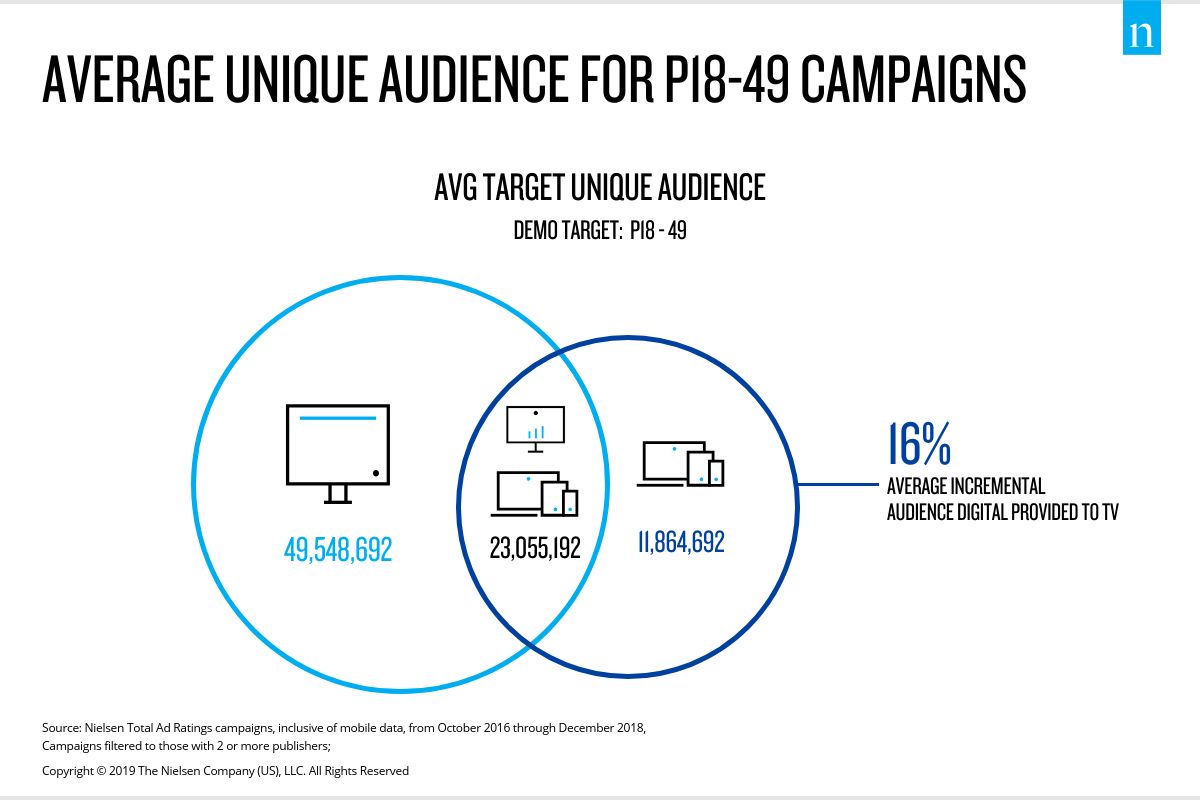 When managed together, TV and digital hold the potential to drive real impact for advertisers. Nielsen found that cross-platform campaigns with ads served across both TV and digital devices reached 59% of audiences between the ages of 18-34(4). Within this demographic, 12% of this audience was reached solely by the digital components of the campaign. In comparison, within the 35-49 demographic 5% of the audience was exposed to only the digital aspect of the campaigns(5).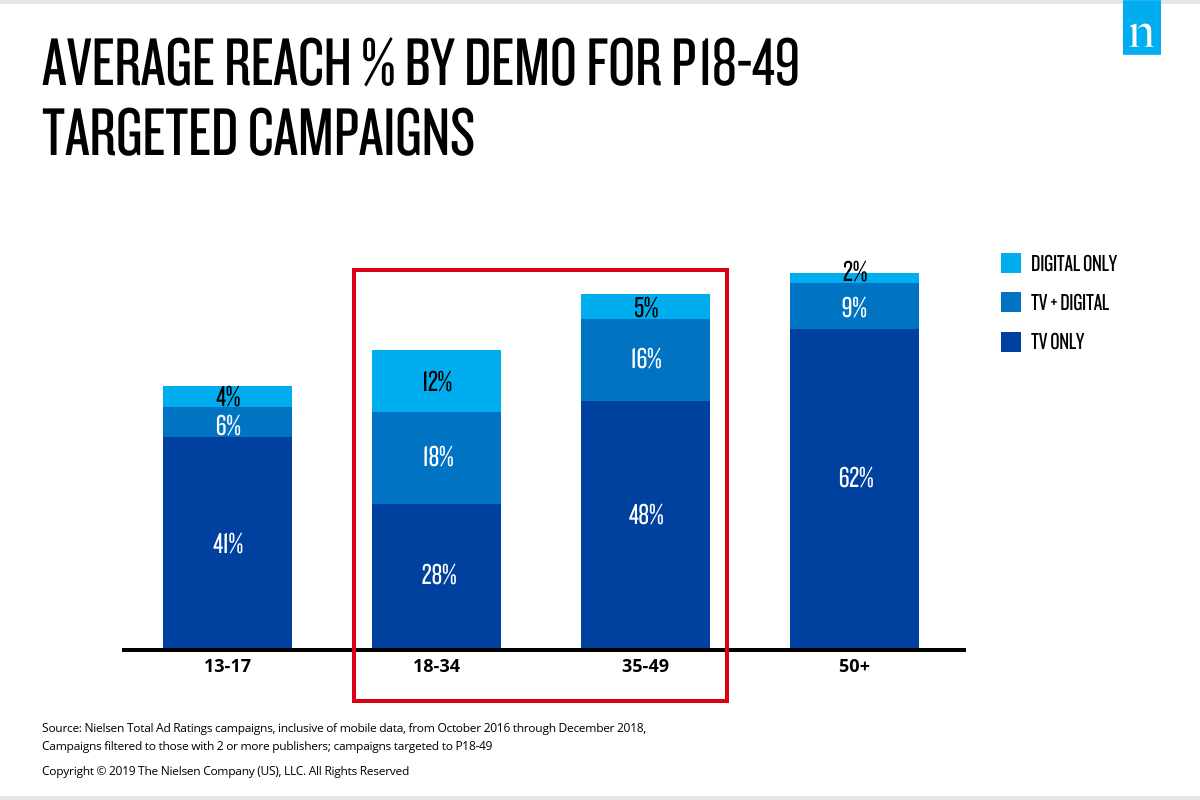 With global marketers calling for greater transparency in advertising, independent cross-platform measurement provides a deeper understanding of campaign performance and the true incremental value that each platform brings to reaching target audiences.
Notes
1. Nielsen Total Ad Ratings campaigns, inclusive of mobile data, from October 2016 through December 2018; campaigns filtered to those with two or more publishers; campaigns targeted to P18-49.
2. Nielsen Total Ad Ratings campaigns.
3. Nielsen Total Ad Ratings custom study, 2018. Based on aggregation of campaigns running across Advertisers on TV/computer/mobile/OTT.
4. Nielsen Total Ad Ratings campaigns.
5. Nielsen Total Ad Ratings campaigns.