It wasn't too long ago that the concept of "cross-platform measurement" entered the advertising conversation. With the growth of digital devices, the need to understand an audience's media engagement across them all became paramount. For video, cross-platform measurement became necessary to count the viewers of content on live TV, on-demand, mobile apps, over-the-top services and more. This becomes challenging when comparing linear and digital viewing, where measurement standards are vastly different. To get this right, cross-platform measurement comes down to a few core essentials.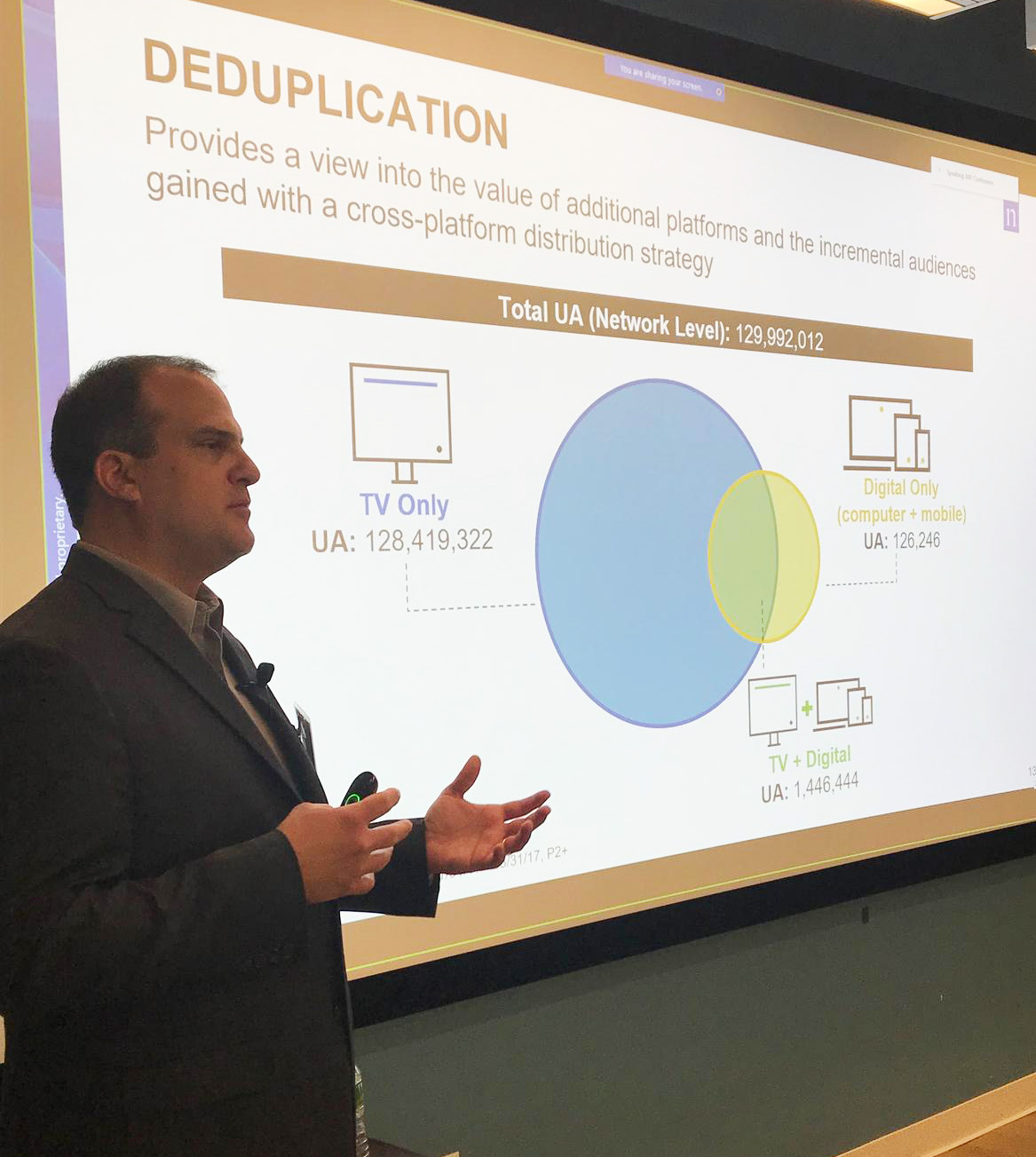 To provide a little light, industry leaders from across the TV and digital spectrum explained what cross-platform measurement means to their business at the most recent Advertising Research Foundation Leadership Lab. Kevin Rini, VP of Product Leadership at Nielsen, dove into the ins and outs of consistent video measurement across media platforms.
To start, Kevin noted that to keep pace with changing viewing behaviors, Nielsen developed its Total Audience framework to provide the media and advertising industry with a flexible suite of solutions, including Total Content Ratings, to capture what consumers watch, regardless of device. Kevin then outlined five necessary pillars for video cross-platform measurement to make this possible.
Measurement Coverage:

Data needs to be collected from all media sources and distributors of content.

Qualified Audiences: Audiences need to be appropriately and comparably qualified across platforms to credit viewing.
Metadata Alignment

:

Differences in naming for the titles of the same program found on varying platforms need to be matched and reconciled.
Comparable Metrics

: Audience size and content performance needs to be calculated in a consistent way on all platforms.

Deduplication

: Marriage of TV panel with digital data to enable direct observation of individual person's viewing across linear and digital, allowing for a true understanding of unique audiences across platforms and ad models.
"Traditional TV ratings don't tell the full story of how many people are watching premium video and ads," said Kevin. "Time-shifted and on-demand viewing, streaming content and new players entering the market are growing rapidly. As consumers have more access to media content and devices to view that content, it's critically important to be able to measure a show's audience size for its full lifespan, beyond the C3/C7* advertising currency."
Just like the increasing amount of content available for us to watch, the growth of measurement isn't slowing. Nielsen's next phase expands cross-platform measurement to production studios, allowing them to see the lifetime audience of their programs regardless of when and where they air across distributors and streaming video on-demand platforms.
Complete measurement of cross-platform media can be hard to reach, but the foundation is in place to keep building higher. To learn more, view the ARF Leadership Lab Recap and download the First-Quarter 2018 Nielsen Total Audience Report.